THE TOP 35 YOUNG PEOPLE IN THE FRANCOPHONE ZONE (AFRICA AND BEYOND) IN 2016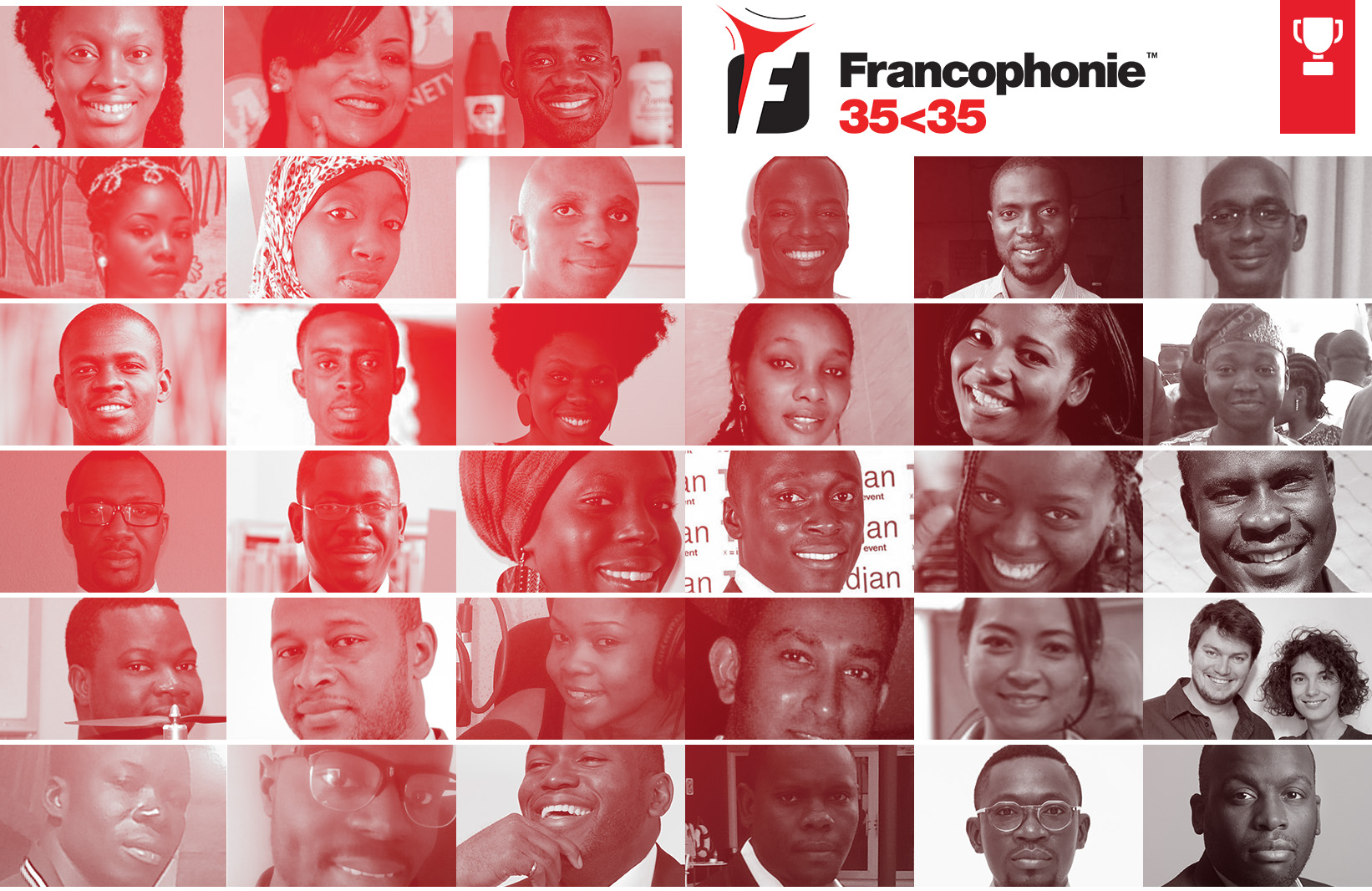 The Francophonie Youth Awards 35 <35, the first Youth Awards in the field of innovation in the Francophonie aims to reward every year young Francophones aged 18 to 35 who have made outstanding achievements.
Selected from more than 200 nominations from 26 countries, these 35 young innovators are among those whose achievements were the most outstanding and will be rewarded during a festive award ceremony held on October 29, 2016 in Abidjan, Ivory Coast.
The 35 young personalities are:
AGRICULTURE AND AGRI-BUSINESS
Koné Gninlnagnon, Katio-Akpa, Cote d'Ivoire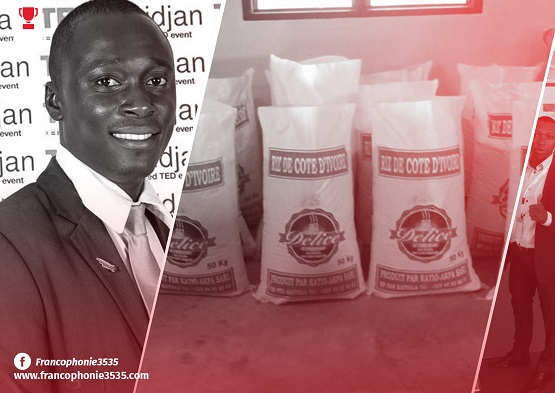 Katio-Akpa Sarl markets the first luxury rice of Ivorian origin (Délice rice, 225 rice) and the first whole rice flour made in Côte d'Ivoire (Fariz). The long-term goal of Katio-Akpa is to become one of the largest rice processing company in Côte d'Ivoire and one of the largest exporters of rice in Côte d'Ivoire since the country aims to be self-sufficient in rice production soon.
Kpante Gambah Labopou, Choco Togo, Togo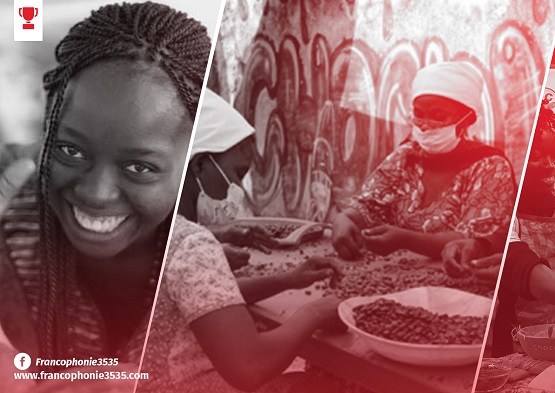 Choco Togo specializes in the production, processing, marketing and promotion of the cocoa sector in Togo. "Choco Togo" is the first chocolate produced in Togo with organic, fair cocoa beans and made with 100% natural and local ingredients.
Zodome Gildas, Bio Phyto, Benin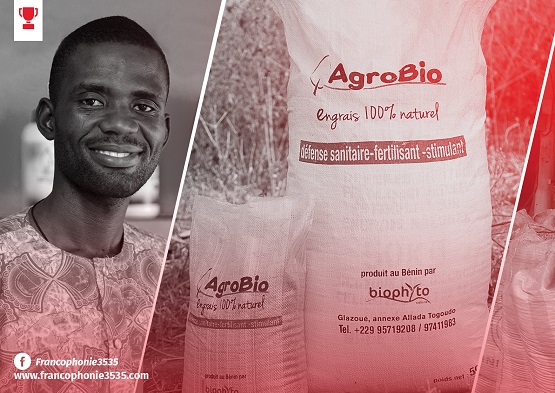 Bio Phyto is a Beninese social enterprise set up in 2011 specializing in the production of bio fertilizers and bio pesticides based on neem seeds and local aromatic plants. Between 2011 and 2015, more than 700 tonnes of neem seeds and 1,700 tonnes of aromatic plants (180,000 USD) have been purchased and transformed.
APPUI A L'ENTREPRENEURIAT
ENTREPRENEUR SUPPORT
Birane Babacar, Concree, Senegal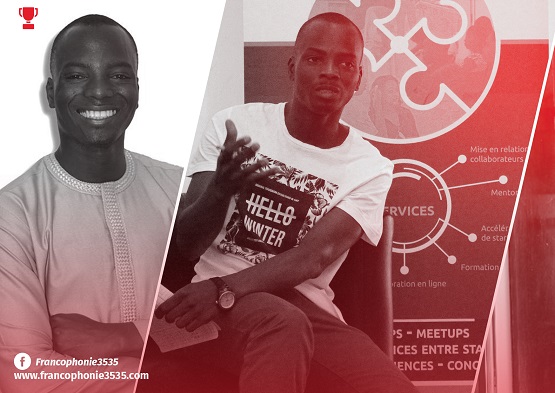 Concree is a platform that trains and coach entrepreneurs in the creation, financing and development of their startups. Concree.com is the first community and virtual incubation platform in French-speaking Africa. To date, Concree has trained and coached 170 entrepreneurs, virtually supported 243 entrepreneurs and 25 startups. The top 5 startups supported by Concree have fundraised 26,000 USD, generated early revenues exceeding 100,000 USD and created more than 30 jobs.
Tiburce Chaffa, Training and Coaching, Benin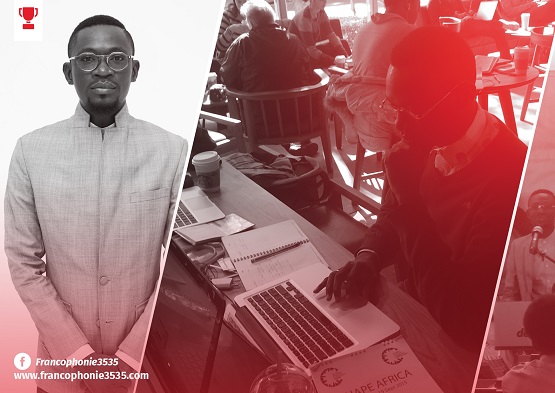 Training and coaching African entrepreneurs who have the vision and thirst to create breakthrough in their respective fields is the mission Tiburce has taken on. He initiated "KIF TA LIFE" program with MTN BENIN which impacted more than 600,000 young people in Benin in 2014. In 2014 and 2015, he kicked-off MTN Apps Challenge, Benin's biggest mobile app contest. In 2015, nearly 100 young digital entrepreneurs who received state funding were trained and coached on behalf of the Government of Benin. In 2015, close to 130,000 USD in revenue was earned from his activities.
Obin Guiako, Baby Lab, Cote d'Ivoire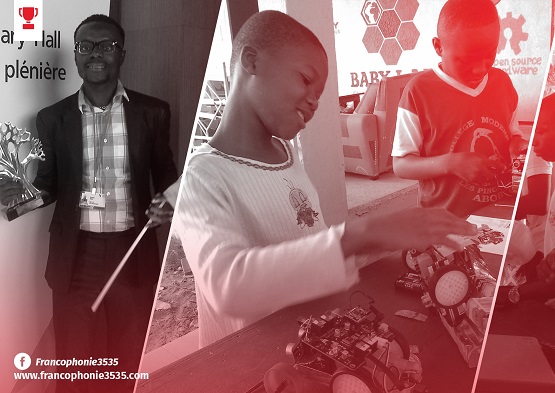 Baby Lab is the first Ivorian FabLab, a member of the MIT network and labeled by the "Foudation des Territoires de demain France" and located at the heart of Abobo, one of Abidjan's most impoverished neighborhood. Their activities revolve around the circular economy by giving a second life to waste, and organizing free digital skills bootcamps for youth and adults. His goal? Promote 3D printing and the use of free software to democratize digital empowerment in Abobo.
BLOG AND MEDIA INNOVATION
Guebo Israël Yoroba, Avenue 225.com, Cote d'Ivoire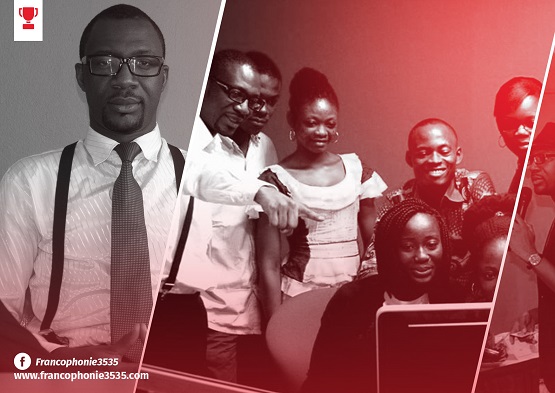 Avenue 225 vision is making everyone a journalist, having trained more than 150 young people in the practice of journalism and multimedia to date. By leveraging collaborative platforms for content publishing such as WordPress, Avenue 225 gives to its netizens the opportunity to show the daily life in these countries and have a voice for change.
Katche Corinne, MyAfroWeek.com, France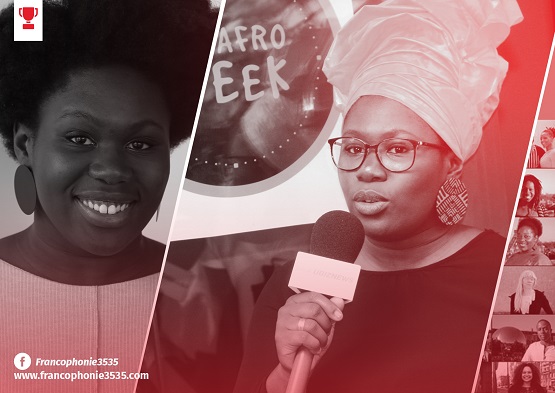 MyAfroWeek.com is the go-to-web destination in France listing the events and good tips around the Afro culture scene in Paris and beyond. From sports to beauty, from fashion to music, MyAfroWeek's mission is to promote via its platform, all events that showcase Afro Culture from all horizons (french & english speaking Africa, Caribbean, Latin ...)
Kouamé Ouattara Amie, Ayana webzine, Cote d'Ivoire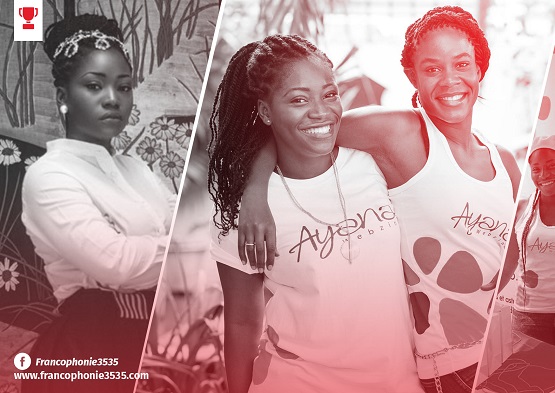 Ayana webzine is Cote d'Ivoire's first women's web magazine, a platform for sharing experiences and trading advice from talented, passionate and inspiring African women. Amie Ouattara Kouamé is a lover of life who wants to share her experiences with women of her generation. A feminist, she is convinced that a woman who feels good about herself is capable of achieving all the goals she set for herself.
ART, CULTURE AND FASHION
Marie Esther Dupont, Serenade, Haiti/Etats-Unis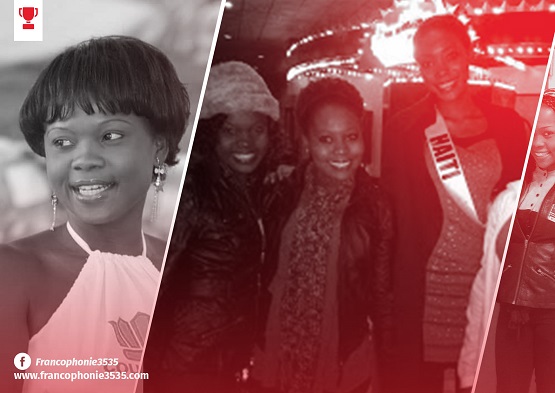 Serenade is a radio program that promotes old and new works of the music genre "compas" of Haitian origin in the United States.
Nowak Jan, Drameducation, Poland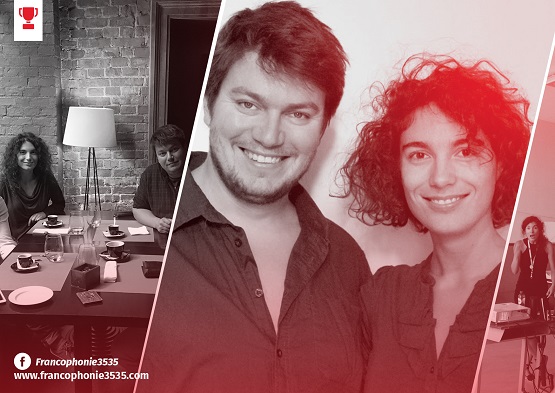 For the last 5 years, Drameducation has been developing a series of cultural projects that merges contemporary theater and the teaching of the French language. The goal is two fold: on one hand, to do theater in French so that would be students get to improve their level of language; on the other hand to learn French so as to be able to participate actively in the francophone theater scene globally.
Kakou Fonou N'Guessan Rosine (alias Yehni Djidji), 225nouvelles.com, Cote d'Ivoire
www.225nouvelles.com is a web platform that is a news gateway for Ivorian literary news and offers authors an opportunity to present their works. Kakou's most recent project is "Loukô", a library for audio books. It aims to enable 51% of illiterates in Côte d'Ivoire as well as 200,000 visually impaired in Côte d'Ivoire to read differently in an inclusive way.
MANAGER
Barry Mamadou Bailo and Chaikou Ahmed Tidiane Balde, Destin en Main, Guinea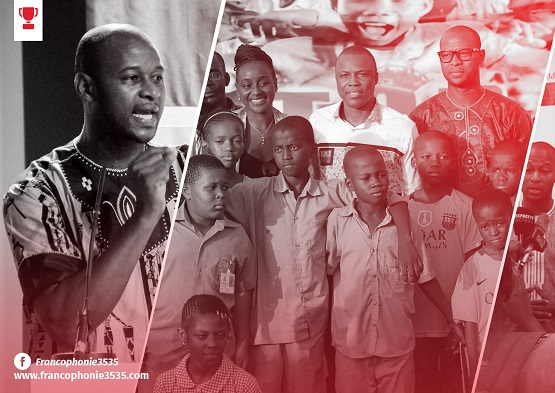 Barry Mamadou Bailo and Chaikou Ahmed Tidiane Balde, Destiny in Hand, Guinea Destin en Main is the leader in the organization of eduactivities in Guinea such as TOP SCHOOL, an original TV show for children to boost their learning. Destin en Main also focuses on empowering young people through training and the creation of small businesses.
Dosso Moussa Kofamos, Top 10 Ivorian Fashion Awards, Cote d'Ivoire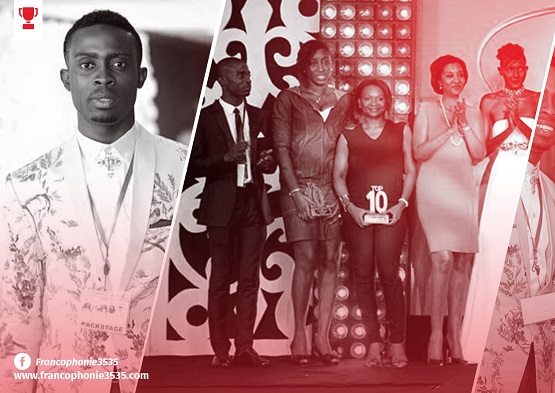 Frontrunner in the promotion of the fashion industry in his country, its event "Top 10 Ivorian Fashion Awards" gives each year the opportunity to 20 young creators to be revealed and new models to enter the field. "I would like to promote a fashion industry in Ivory Coast as a source of development and job creation."
N'Zore Kouadio N'Doli Germain, Douce Mer, Cote d'Ivoire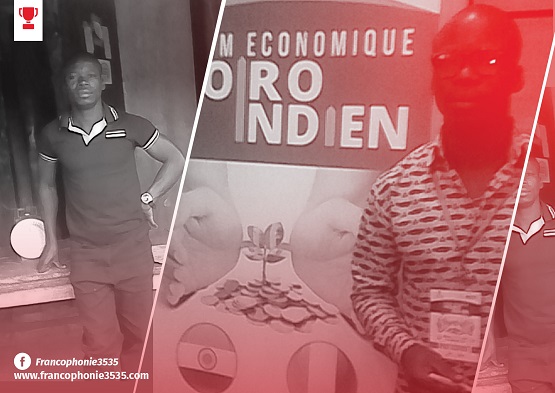 The company Douce Mer sells frozen fish and frozen meat on a wholesale and semi-wholesale basis in the hinterland of Côte d'Ivoire. With revenues exceeding 500,000 USD in just 2 years of operation, the company has set up two business units which collaborates with an economic interest group (GIE) made up of 30 semi-wholesalers and 90 retailers.
ENTREPRENEURSHIP
Bakayoko Mohamed Lamine, Groupe Avva, Cote d'Ivoire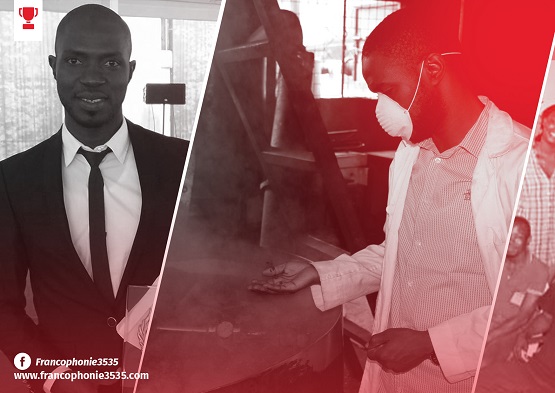 Groupe Avva is a company that produces ground coffee, flavored coffee with a fruity taste and mixed with local spices (kinkeliba, kanifi, and ginger) and roasted beans. Avva's personel represent 17 employees, 30% of whom are women and an annual turnover of 600,000 USD. The company offers its waste free of charge to local horticulturists who use it as a powerful biological fertilizer.
Vangsy Goma, Africab, Congo/Cote d'Ivoire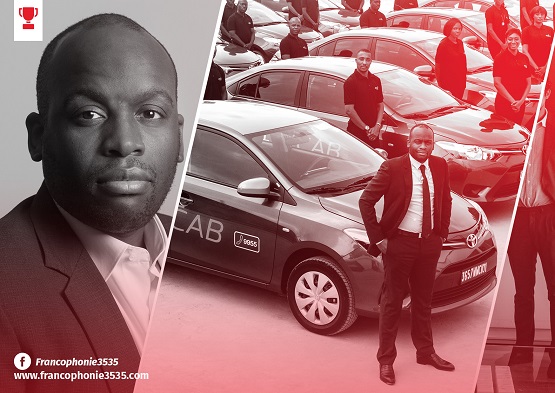 Africab is a taxi-on-demand company that wants to revolutionize the mobility of people in Africa while offering stable jobs to its drivers. The 150 Africab drivers describe themselves as pioneers in Côte d'Ivoire.
Hamidou Abdoulaye Nafissa, Salma, Niger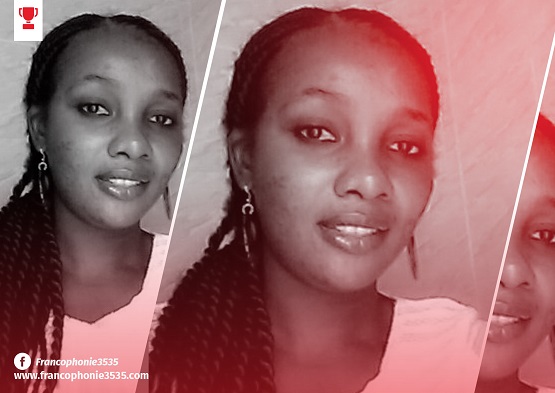 Salma is a company that specializes in the production of high quality feed for cattle in Niger. Nafissa is the only woman in this traditionally male-dominated field and for her, excelling in this activity is a constant challenge. Commitment merged with hard work is her driving force.
SOCIAL ENTREPRENEURSHIP
Hien Kouamé Christelle, Oniveau, Cote d'Ivoire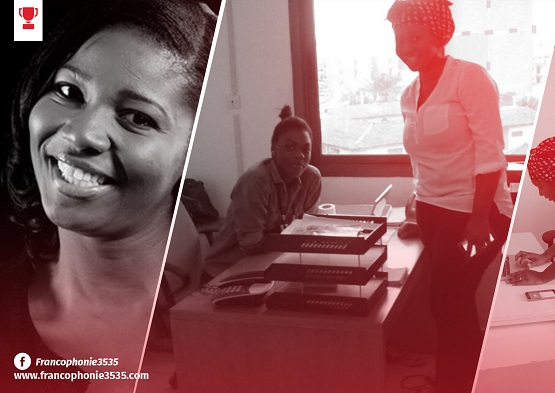 Oniveau is an online education platform that allows thousands of students in Côte d'Ivoire to access the homework and exercices of top schools with the best national success rates for exams. The group's 2015 sales amounted to nearly 400,000 USD.
Lalaye Didier, screening and treatment of bilharziasis, Chad/Holland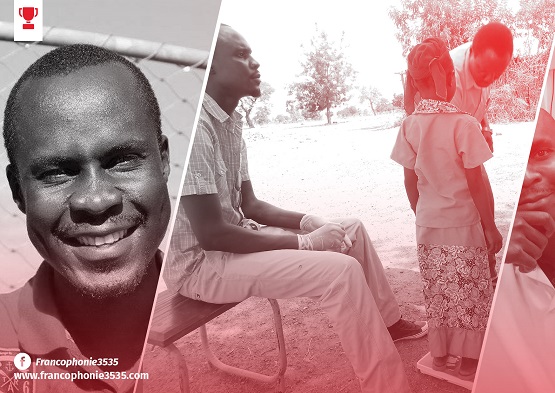 Lalaye has created a mobile unit for the screening and treatment of bilharziasis in the villages of the sub-prefecture of Torrock (50,000 inhabitants) in Mayo Kebbi West. In 2016, the company made the introduction of an e-microscope mounted on a mobile phone. To date, 1713 children have been screened and 432 have been successfully treated. The ambition is to broaden the range of childhood diseases and scale further.
Tiam Calvin, TECO², Burkina Faso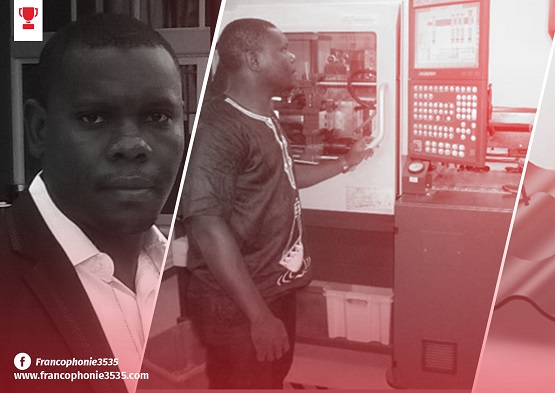 Transforming plastic bags into roofs is TECO² value proposition to mitigate the high heat generated by aluminum roofing sheets among habitats in sub-saharan Africa. This makes it possible to very effectively overcome the problems of thermal discomfort in habitats and to rapidly fight the proliferation of plastic waste in nature. Created in 2011, the project is active in the collection and sorting of plastic waste in the city of Ouagadougou - working with 37 groups and associations and having contributed to the creation of nearly 120 green jobs.
ADVOCACY AND ACTIVISM
Birwe Habmo, the right to migrate for all, Cameroon/Belgium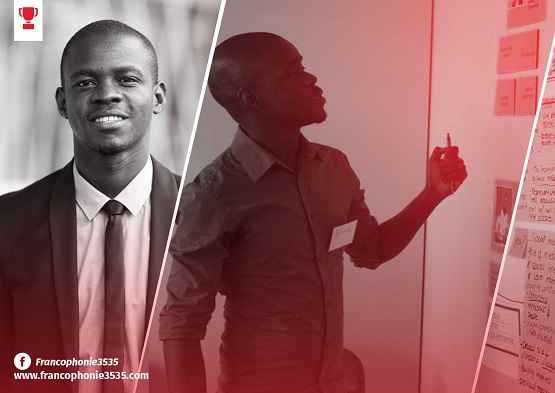 Through seminars, conferences, awareness campaigns, cultural exhibitions, monthly free advice sessions with illegal migrants, the initiative seeks to draw attention to the right of all to migrate.
Neeleshwar Urjoon, an education for the blind, Mauritius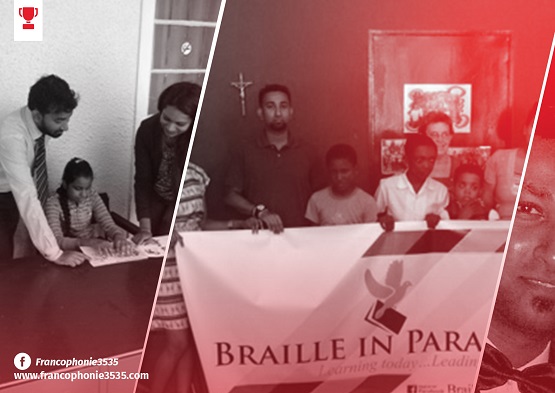 Braille in Paradise support the education of blind children and youth. The association lends books in Braille for free via an innovative delivery model that involves the Post Office and has generated wide recognition in Mauritius.
Yousra N'diaye, Zohoura Movement, Chad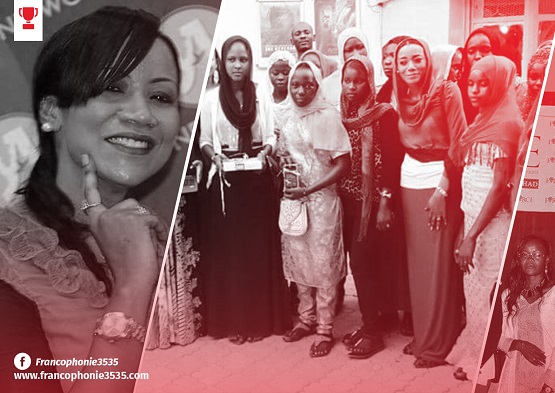 We act for the full participation of women in society through advocacy for their education, putting pressure for policy change, and reintegrating them into social and professional life. Yousra N'Diaye was the fuel engine that led to the creation of a collective of civil society organizations to denounce systematically rape cases in Chad (Zohoura Movement following the collective rape of this girl of 16 years in 2016).
PUBLIC SERVICE
Idoniyi Adémola Alexis, Youth Parliament of Benin, Benin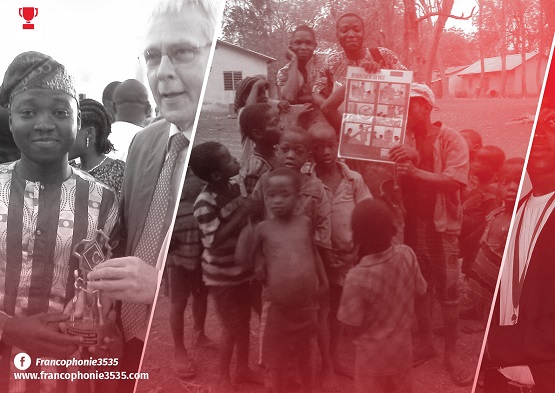 As part of my participatory mission to the development of the municipality of Pobè and Benin in general, I carried out social activities allowing the Beninese population to get accointed to the Benin Youth Parliament and the Francophone Youth Parliament. Young Leader of Benin 2016 by the Friedrich Ebert Striftung Foundation, Alexis aim is to promote the policital participation of youth in his country.
Kadio Kadio Eric, Union of Young African Parliamentarians, Cote d'Ivoire/Maroc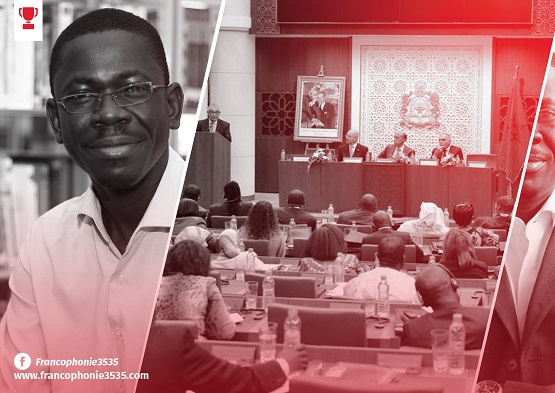 The idea of creating the Union of African Young Parliamentarians (UJPA) arose from the will of five young parliamentarians from five countries of the continent at the World Summit of the Inter-Parliamentary Union devoted to Youth in 2014. In charge of the organizational and institutional development of the UJPA, Eric Kadio has since defined and executed all the procedures leading to the functioning of the Union, worked on formulating the Union's 2015-2018 strategy and in exapnding membership to 30 states to date.
Lawani Abdelaziz, a fighter against unsustainable and illegal practices, Benin/USA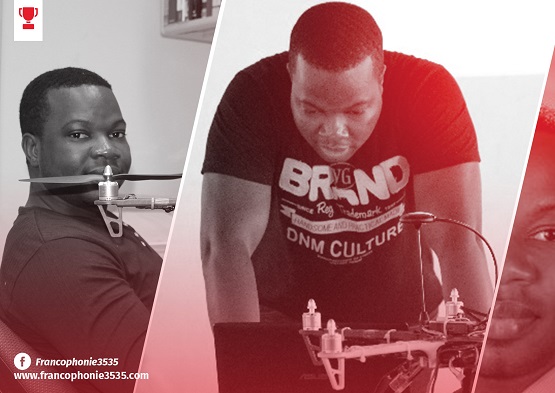 I make and use drones to prevent, identify and combat unsustainable illegal practices such as poaching, uncontrolled bush fires, overexploitation of wood and fish that affect biodiversity in W-Arly-Pendjary Parks (WAP ), a complex of three protected areas in West Africa that covers three different countries: Benin, Burkina Faso and Niger. Fulbright Fellow, Lawani also wants to create a drone academy to train young people on the construction and use of drones, the first initiative of its kind in West Africa.
TECHNOLOGY
Aubin N'Goua, Solar Box, Gabon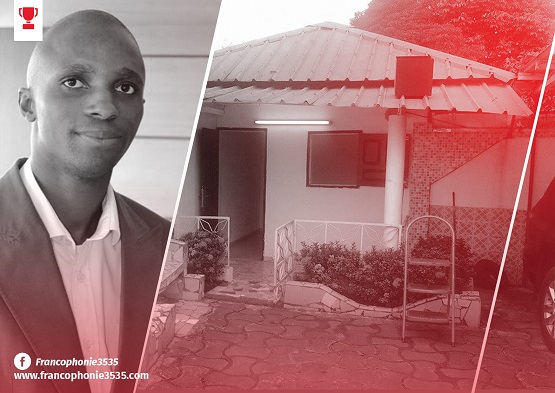 Solar Box is a pioneer company in Gabon that leases and sells PV solar kits as the main energy or backup energy to households and businesses via flexible pay-as-you-go contracts.
Poueme Serge, Camidus, Cameroon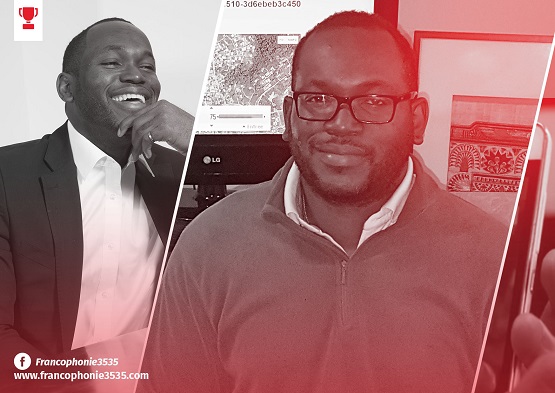 Camidus is a company that develops civic technologies to improve land management by combining geospatial, cloud computing and mobile within the principles of urban planning. Our mission is to provide innovative products tailored to the realities of municipalities, governments and public and private sector stakeholders involved in the management of land lifecycle or whose activities require the use of geospatial data. The company has completed five major demonstrations so far for Ketracco in Kenya, Jarkhand and Gujarat states in India, the Republics of Bangladesh and Nepal. Winner of the 2016 Total Startupper Competition in Cameroon.
Aminata SOW, Genius Family, Senegal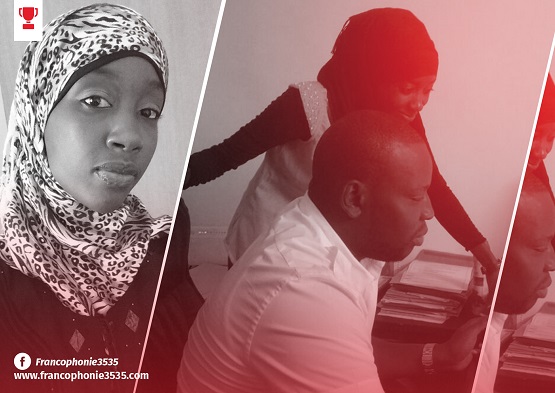 Genius Family offers web, mobile & SMS solutions, applications tailored to the needs of the informal sector. Our mission is to offer small and medium-sized businesses, traders, poultry farmers ... better methods and tools to work to improve their profitability. Through the solutions that we offer, our clients in the informal sector benefit from a traceability on all their company transactions at a touch of their smartphone or computer. The company is present in 5 cities of Senegal and progressively looks at expanding in the sub-region.
JURY FAVORITE
Berthe Wothian Hossein, Veterinary, Cote d'Ivoire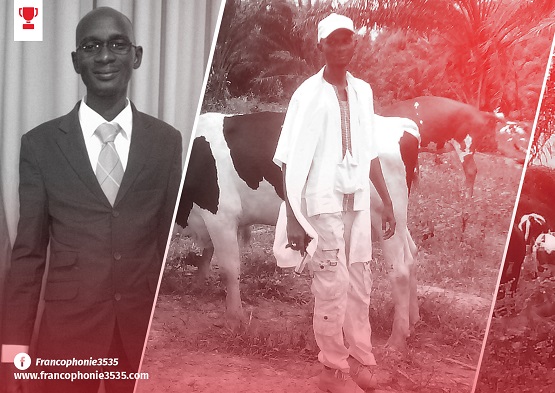 Veterinary assistant by profession, I founded a company involved in the production and marketing of dairy products and derivatives. With a herd of 25 cows including 17 cows of mixed breed, Berthe's company early start produces 15 liters of milk per cow and per day. In addition to milk production, future products include the production of ginger, mint, bissap, attiéké, Gambia tea yogurt suited to local tastes.
Kebe Fatoumata, Astronaut, Mali/France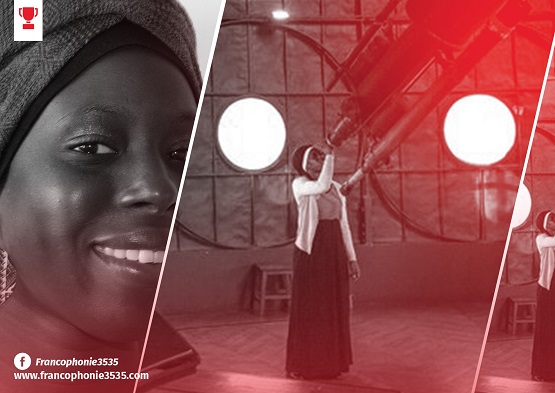 PhD student in astronomy at Pierre-et-Marie-Curie University and the Paris Observatory. I teach astronomy in popular neighborhoods and neglected areas in France, to allow young people from the suburbs to have the courage, energy and ambition to live their passion.
Nguyen Giang Huong, Librarian, Vietnam/France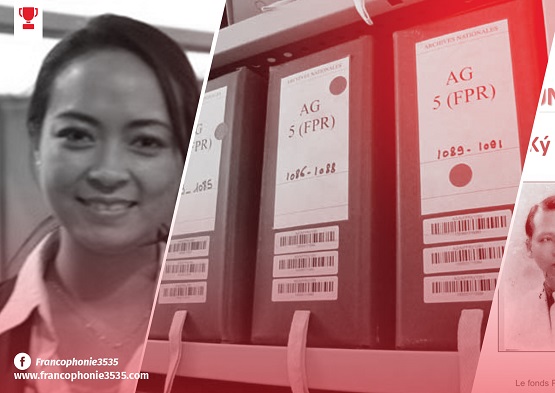 As a collections curator at the National Library of France, I am rerevealing to the general public, the rich archives of the French-speaking Vietnamese writer Pham Van Ky (1916-1992), Grand winner of the French novel by the French Academy in 1961