THE TOP 35 YOUNG PEOPLE IN THE FRANCOPHONE ZONE (AFRICA AND BEYOND) IN 2017

Association 3535 in partnership with the French Institute and the Abidjan School of Business (ESCA) is glad to announe the winners of the 2nd edition of the "Francophonie Youth Awards 35 <35" which rewards 35 young Francophones aged 18 to 35 with outstanding achievements in the following categories (Acting; Advocacy and Civil Society; Agriculture and Agri Business; Arts, Culture and Fashion; Blog and Media Innovation; Corporate Manager and Intrapreneur; Environment; Music; On-Air Personality; Public Service; Social Innovation; Technology).For this 2nd edition, the call for application recorded 411 applicants residing in 37 countries and from 4 continents.
A prestigious award ceremony will be held on September 16th 2017 in Abidjan, Cote d'Ivoire, bringing together personalities from the French-speaking world to unveil the Young Francophone Super Award of the Year and to present a trophy to each Laureate. This event will be preceded on September 15th with the "Francophone Night of Inspiration", an event where several laureates will come to share their stories open to the general public.
The 35 young laureates are:
AGRICULTURE AND AGRI-BUSINESS
Regis Ezin (BENIN), 31 years old: "Dayélian wants to be the new Coca-Cola"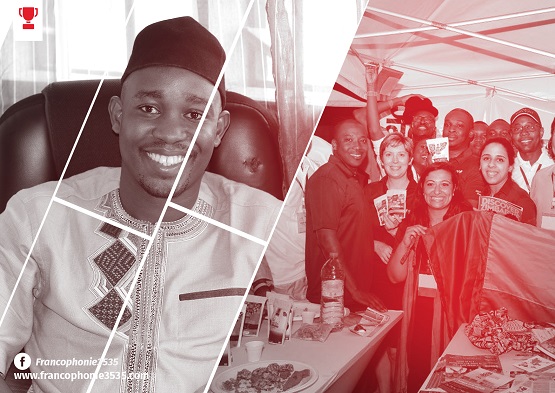 In 2013, with 30 USD in pockets, Régis Ezin decided to revolutionize the consumption of "kluiklui", peanut cookies which are considered a delicay and very popular in Benin. With a first batch of 20 bottles, the magic operates. His principle is to turn this traditional recipe into a "hype" product presented in modern, ecological, and innovative packaging. More aesthetic and practical, the "kluiklui Agonlin" is born and marketed under the brand name "Dayelian". In 2016, his company employs 21 full-time persons with a presence in two other countries in the region. "Dayelian wants to be the new Coca-Cola", according to Regis.
Flavien Simo Kouatcha (CAMEROON), 28 years old: "Revolutionizing African agriculture with aquaponics"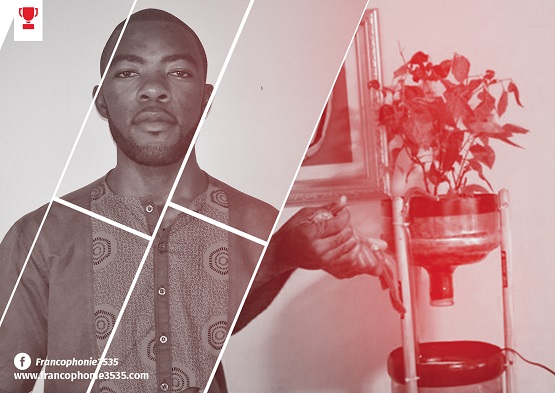 Flavien Kouatcha designs and manufactures container units to produce organic food produce in urban areas, using fish excrement as a fertilizer for the acceleration of plant growth. With his aquaponics units, Flavien claims to grow food without chemical fertilizer, 2 to 3 times faster than traditional agriculture while saving 90% of water usage. Through his program called "AquaPionniers" which consists in training 1,500 African farmers in aquaponics, Flavien Kouatcha has opened a new office in Senegal after that of Cameroon. "African small farmers deserve to live off their work. With aquaponics, we want to bring them a more profitable and less tiring mode of production"
Dicko Sy (SENEGAL), 26: "Disseminating the best agricultural techniques"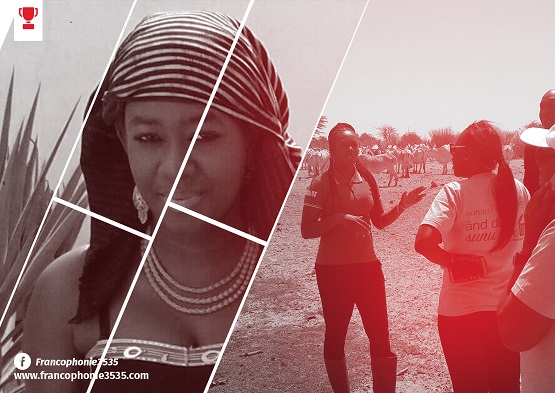 Having always been passionate about agriculture and technology, Dicko Sy has created a company specializing in crop production and in the extension of agricultural counselling. She has built a model farm using sensors to control temperature, humidity and moisture. Other services including an intermediation platform that let farmers access quality agricultural seeds and on-demand rural transportation. While her model operates in Saint-Louis, Dicko Sy ambitions to now be present in six other regions of his country in the medium term.
ARTS, CULTURE AND FASHION
Paule-Marie Assandre (COTE D'IVOIRE), 32 years old: "Accept thyself !"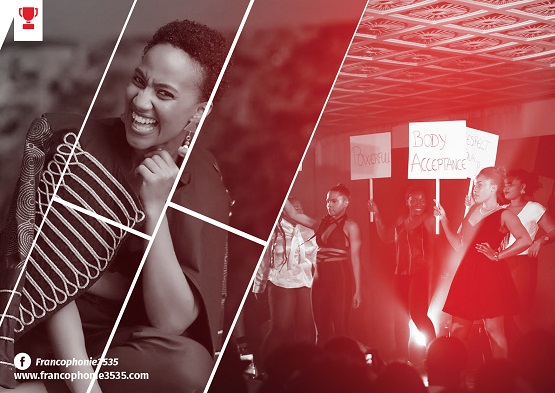 For her relatives, Paule-Marie Assandre has a sweet and divine personality. Her initiative "Body Acceptance" representing workshops where dancing and free speech is liberated assist ladies, youth and old persons alike to regain full confidence in their bodies and themselves. Paule-Marie Assandre's career from Montreal to Abidjan and Paris has led her to create or play theatrical performances including Nauctam'Belle in 2010, Just Duet in 2011, Fashion Circus in 2014 and 2015 and Nine Dances in 2016.
Patrick Edooard Kitan (COTE D'IVOIRE), 33: "Revealing the richness of urban culture and African fashion"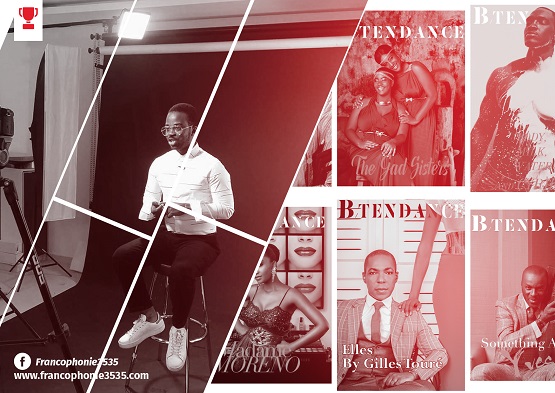 BTENDANCE is a 6-year old online magazine covering African fashion and urban culture in an exceptional way. Patrick Kitan has a unique touch to promote African creators in art, design and fashion. His countless collaborations in Cote d'Ivoire makes him today one of the most sought-out persons in this industry.
Geraldine Vovor (COTE D'IVOIRE), 31 years old: "Showing the Africa that moves"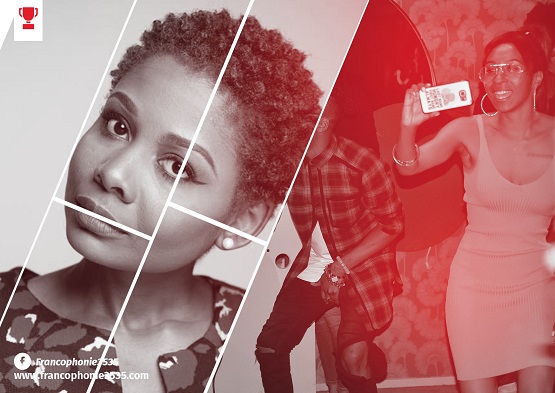 Geraldine Vovor was born and raised in Africa. At 19, she was taken to France for her studies. 12 long years later, her observation is that the African Diaspora is not recognized for its vibrance and remains stigmatized. Geraldine has since launched "Diaspora Got Talent" events bringing the Afro diaspora community of Paris to connect and mingle. Recently, Geraldine moved to Côte d'Ivoire and is now working with cooperatives to export locally processed products. "Africa has no place in my heart, indeed Africa is my heart!" she says.
BLOG AND MEDIA INNOVATION
Aliou Mamadou Diallo (GUINEA), 28 years old: "Making visible entrepreneurs moving Africa forward"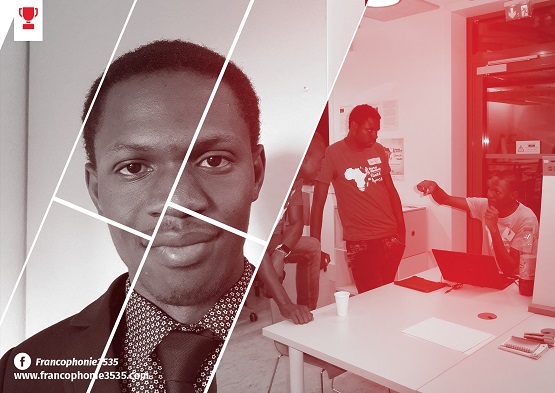 Afrique Jeune Entrepreneur is a blog and web magazine born in 2015 sharing business success storries of Africans. 2 years later, it counts 60,000 subscribers and is a reference in French-speaking Africa. The magazine offers an information mix of events, positive news, success stories, opinions, how-to's to young people passionate about entrepreneurship and innovation in Africa.
Inoussa Maïga (BURKINA FASO), 32 years old and Nawsheen Hosenally (MAURITIUS), 28 years old: "Making agriculture more popular with young people"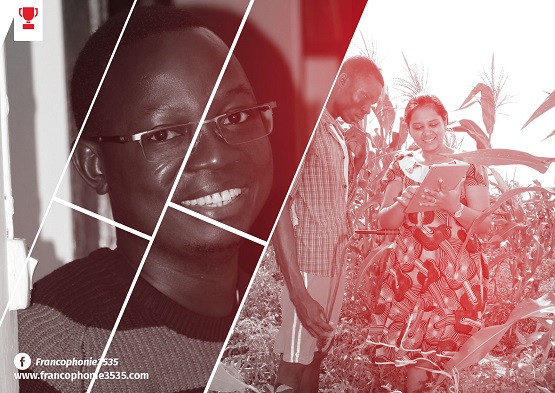 Agribusiness TV is a web-TV whose mission is to use video as a tool for promoting and restoring prestinge of becoming a farmer in the eyes of young people by showing success stories of young agricultural entrepreneurs and their innovations in Africa. Launched in May 2016, the web-TV has produced 60 video reports up to 9 minutes long that decrypt the journey of young agricultural entrepreneurs in 11 African countries. They are now developing two new formats: 90-second videos filmed and edited via smartphone and a 26-minute magazine aimed at being broadcasted to public and private television channels.
Sarah Mesbahi (BELGIUM), 31 years old: "Showcasing the chocolate heritage of the Francophonie"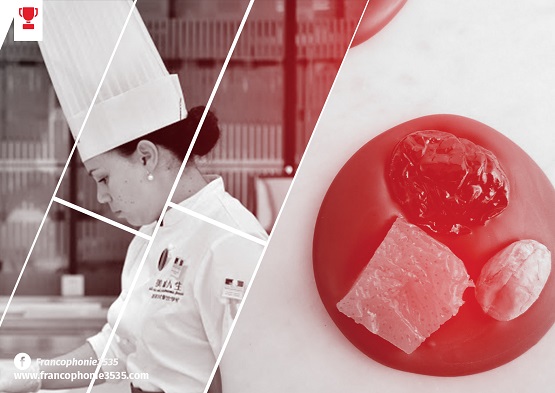 Passionate since childhood by chocolate and pastry, it was in 2011 that Sarah Mesbahi enthusiastically embarked on a two-year training to obtain the title of "chocolatier-confectioner" which she had coveted for a long time. Alongside creating gournet chocolate, she launched in 2013 a blog on chocolate (etat-de-choc.blogspot.be) on which she publishes her recipes, chocolate tastings and meetings with chocolate makers worldwide.
CORPORATE MANAGER AND INTRAPRENEUR
Ramatoulaye Bocoum (SENEGAL), 28: "Treating hair with local products"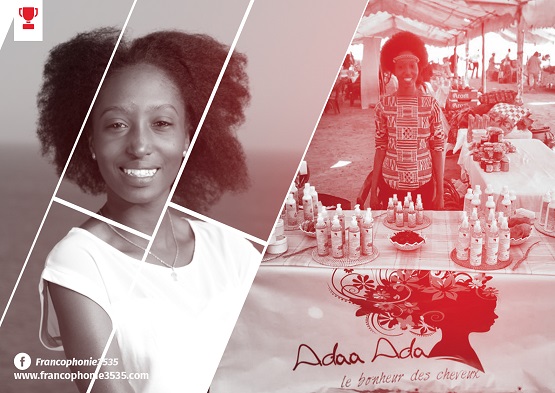 In 2013, while still in France, Ramatoulaye Bocoum ended up not finding suitable products for her hair treatment. So she decided to make her own. She now offers eight products including a body milk lotion with baobab leaves and a hair detangler with okra. Form her student room a while ago, she now sells 800 products every quarter and is confident in raising this figure to 2,000 per quarter this year.
Ibrahima Thierno Diallo (GUINEA), 32 years old: "A digital Guinea"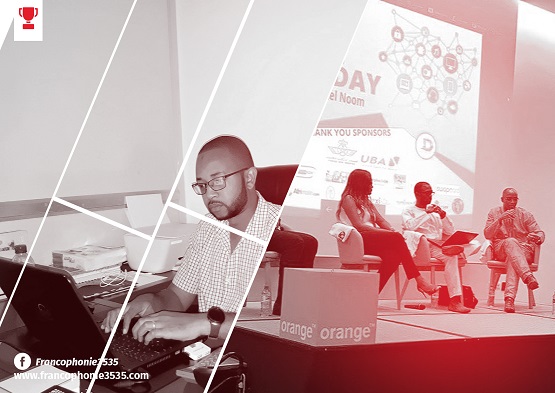 Diallo Thierno Ibrahima never-ending energy serves in boosting the digital presence of companies. He helps organizations set up strategies to be better seen on the web through a cross channel system. This ICT enthusiast created his first website while still in high school. Since 2017, he organizes "Conakry Digital Week" which is the go-to rendez vous for digital enthousiast and professionals in Guinea.
Djibril Abdoul Diop (MAURITANIA), 35 years old: "Young Mauritania has its event!"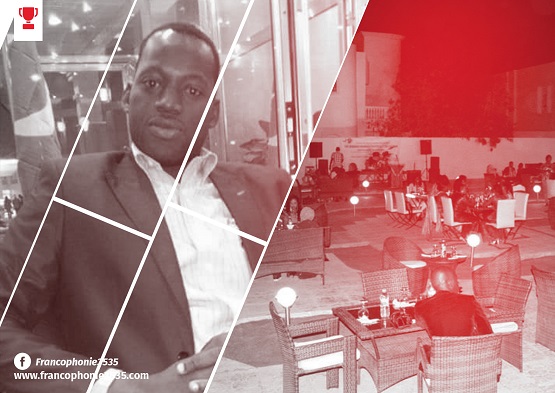 "The Evening Reunion of Young Managers and Entrepreneurs" is the event platform where young executives and entrepreneurs in Mauritania meet. Since its launch, more than 1,500 attendees have networked and collaboration opportunities have been forged.
ENVIRONMENT
Yebhe Mamadou Bah (GUINEA), 35: "Electrifying Africa with mini-wind turbines"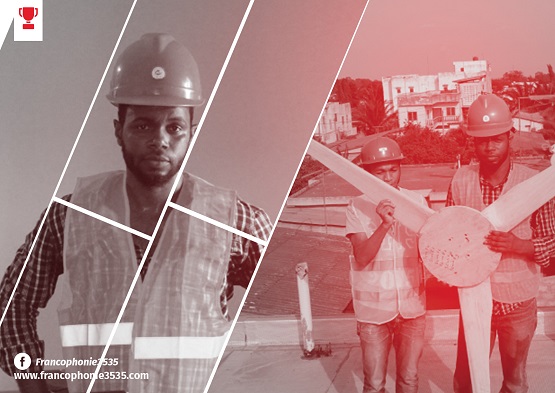 Yebhe's company "Eol-Guinea" specializes in the design and manufacture of mini-wind turbines using in majority local materials for electrification. His turbines can start with very low winds and require almost no maintenance. Yebhe has already installed 14 of these mini-wind turbines in Guinea since 2014 and his aim is to be represented in key of West African countries.
SOCIAL INNOVATION
Evariste Akoumian (COTE D'IVOIRE), 35 years old: "Making sure children learn even without light"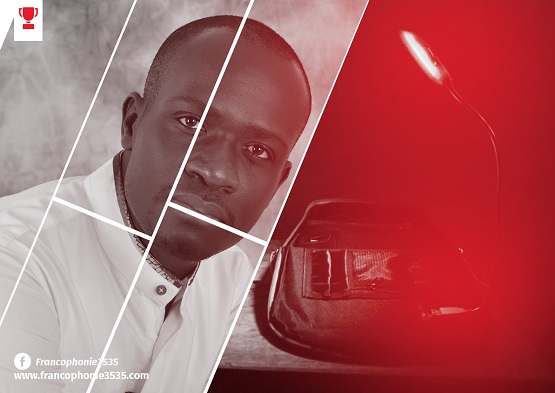 Evariste Akoumian has designed a solar bag called "Solarpak" with a mini solar panel and a battery that recharges during daylight or with sun. Inside the bag, there is a LED lamp and once night falls, a student puts on the LED lamp that stored and now releases the energy and the student can learn his lessons and do his homework. 500 bags were distributed free of charge in villages to prove his concept and this has changed the lives of pupils. The company has since sold thousands of its bags.
Rania Belkahia (FRANCE / MOROCCO), 28 years old: "Revolutionizing the e-commerce and money transfer sector at once"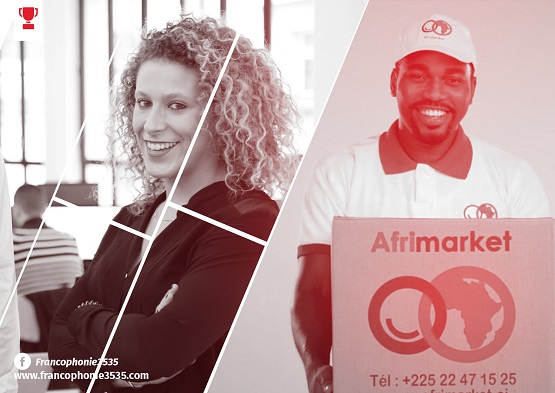 AfriMarket is an e-commerce platform present in Cote d'Ivoire, Benin, Togo, Cameroon and Senegal with a unique model: it competes with Western Union by offering to the African diaspora to buy products directly to their families rather than sending them money and with better attractive rates. Secondly, it acts as a kind of local Amazon serving middle and upper income households. In 2015, Afrimarket counted 31,000 customers and 300 partner stores. It has the support of some of the most prominent French investors such as Xavier Niel.
Vanessa Zommi Kungne (CAMEROON), 21: "Bringing wellness to diabetics"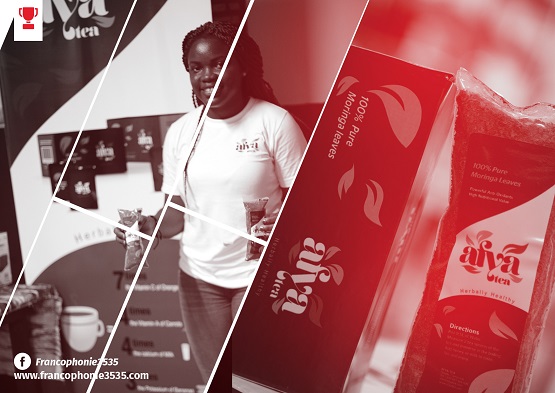 Vanessa's startup is called Afya Tea this tea helps manage blood sugar levels for tea consumers around the world, especially diabetics as she claims. Aged by then 17, Vanessa decided to help maintain the health of her mother affected by diabetes. Today, over 40 farmers are empowered as tea suppliers and more than 100,000 people have been postively affected either as customers or being exposed to awareness campaigns.
ACTING
Michelle Dybèle (FRANCE / CENTRAL AFRICAN REPUBLIC), 30 years old: "Blossoming in the movie industry"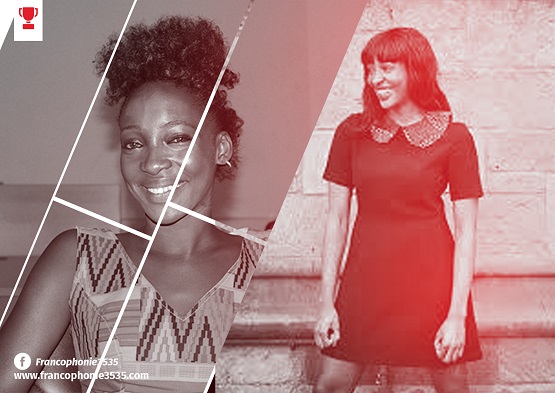 Michelle Dybèle produced in 2017 "Makeda", her first short movie 23 minutes long which was selected among 10,000 other productions at the Cannes Film Festival in the category "Short Film Corner". Michelle Dybèle represents today one of the most promising lights in the Cote d'ivoire's cinema industry..
Prudence Maidou (FRANCE / CENTRAL AFRICAN REPUBLIC), 35 years old "Always aim higher"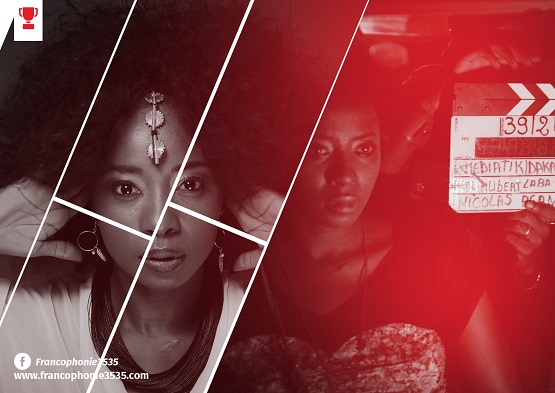 Born in Bangui (Central African Republic), Prudence Maïdou arrived in Paris (France) at the age of 10 and starts at 16 an artistic career in jazz dance and working on the performances of singers such as Jamiroquaï, Mariah Carey, MC Solaar, Ophélie Winter ... One day, Prudence Maïdou realized that she wanted to do more than just dance. She took drama lessons at the Béatrice Brout school in Paris (France) for three years and then for a year at the studio Pygmalion. Since then, Prudence Maïdou has worked with the Gabonese director Nadine Otsobogo, French director Antoine de Caunes, and recently cast in the movie "Welcome to Gondwana".
Kadhy Toure (COTE D'IVOIRE), 28 years old: "Injecting new energy to cinema"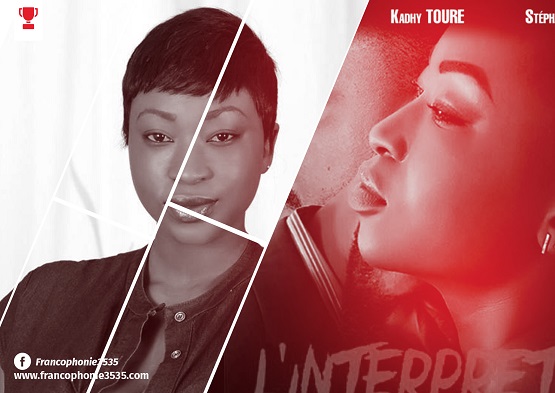 Kadhy Touré is an actress, film producer and performer. She is the producer-scriptwriter of the film "L'Interprète", in which she plays the role of the main actress, alongside other actors such as Guy Kalou and Stéphane Zabavy. Kind and ambitious, Kadhy Touré is a young Ivorian actress, with a degree in Journalism and Communication, who began her career in 2008 in the Ivory Coast-Nigerian movie "The unripe fruit". She has also appeared in productions such as "Today, Tomorrow and Forever", "Extreme Obsession", "Signature" and "Brouteur.com".
MUSIC
Sidiki Diabaté (MALI), 26: "Putting Mali's music on the world stage"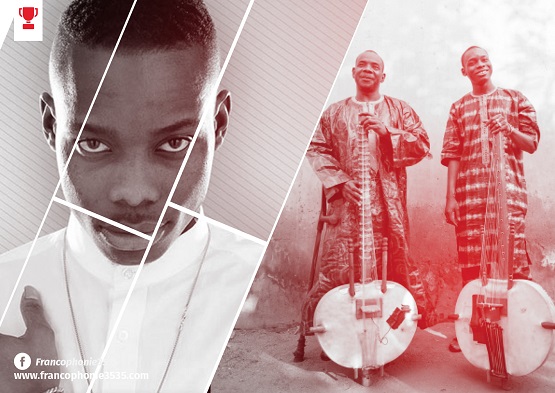 Sidiki Diabaté nicknamed the "Little Prince of Kora" descends from a line of griots (traditional paroliers). He is the son of Toumani Diabaté, a famous Malian musician who won two Grammy Awards in 2006 and 2010. This did not stop him from making a name for himself on the African continent and even the world stage. He is a recognized and sought-out African musician, composer, instrumentalist and singer who plays kora and many other instruments such as piano, guitar, etc. Follwoing several hits, he has since become an icon of Malian urban music.
Marie-Angélique Mbene Dione, (SENEGAL), 33 years old: "Uplifting African music"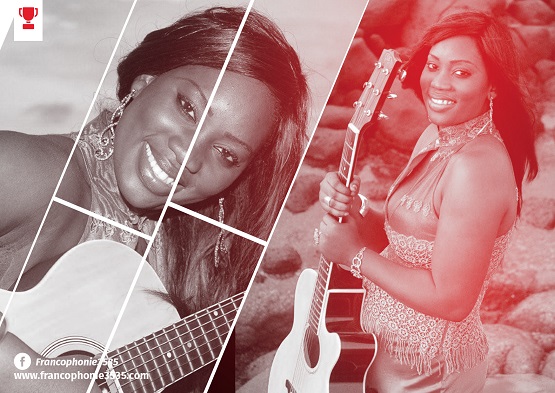 Angélique Dione is an engaged artist who fights for the good cause of women and children. She joined the School of Arts of Senegal and counted as the only girl of her promotion. At 22, she formed a musical group and then released her first album in 2008. Angélique Dione has three dreams: to make all the festivals of the world, to build a studio and to open a music school beating to the soul of African culture.
DJ Kerozen (COTE D'IVOIRE), 33 years old: "Reinventing oneself in music"
DJ Kerozen is an artist known to the Ivorian public since 2005. DJ Kerozen has achieved one of the most spectacular come backs in the Ivorian music scene. In 2016, he released a hit single "Mon heure a sonné" and then in early 2017 another hit "Le Temps".
TV, RADIO OR INTERNET PERSONALITY
Michel Joseph (HAITI), 29: "My Haiti has a thousand faces"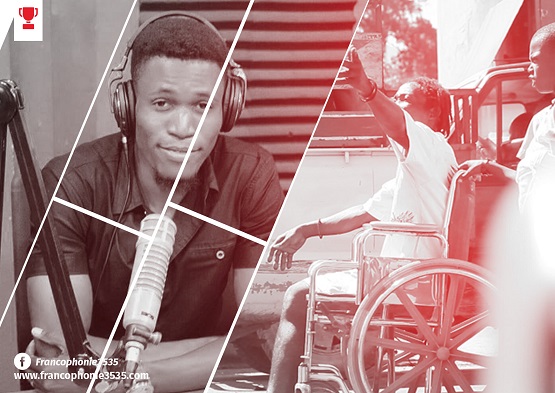 Michel Joseph became a journalist in 2010. Seven years later, he is considered to be one of the best reporters in Haiti. As a Reporter, he uses his microphone to influence and help improve the lives of others. He is interested in social phenomena (drug abuse, children on the streets, prison detention reality, prostitution, the problem of adoption in Haiti, etc) that has an impact on Haiti. "I noticed that social media is rather neglected by the Haitian press. I thought it would be a good idea to make it my way", he said.
Latyf-Kader Koné "Papounigang", (COTE D'IVOIRE), 24: "The apostle of online humor"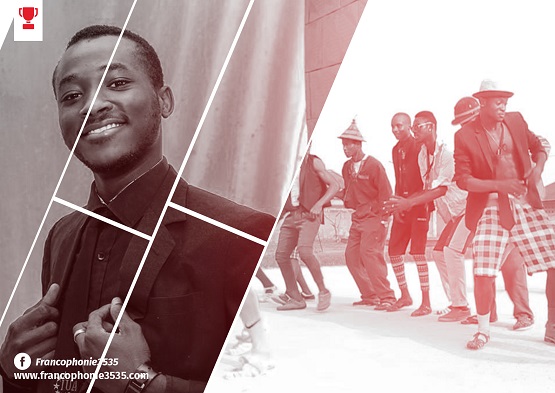 Koné Latyf-Kader aka "Papouni" aka "Impolimento" has cofounded "Papounigang" , a hugely successful Facebook page with a spicy humor typical to Ivorians. 120,000 fans would not say otherwise.
Konnie Toure (COTE D'IVOIRE), 35: "The magic of the mic"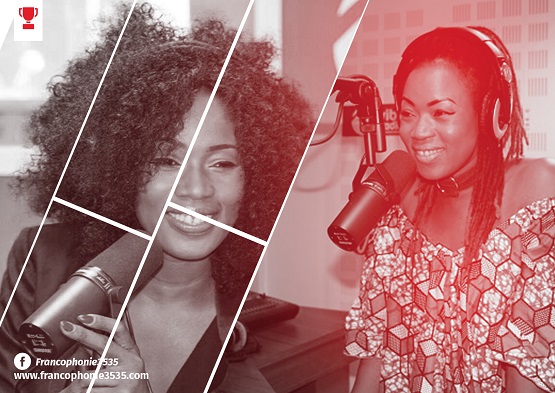 A bilingual secretary by training , Konnie Touré is now a respected radio and television host, well known throughout the continent. She started her career on Radio Nostalgie, an Ivorian commercial radio and spent 14 years of her professional career hosting the "Super Morning", a successful morning show. Konnie Touré has recently embraced a new role: Director of programs at "Vibe Radio". We're hooked.
ADVOCACY AND CIVIL SOCIETY
Abdourahmane Baldé, 32, and Fanta Kaoutar Camara (GUINEA), 25: "Politics belongs to young people too"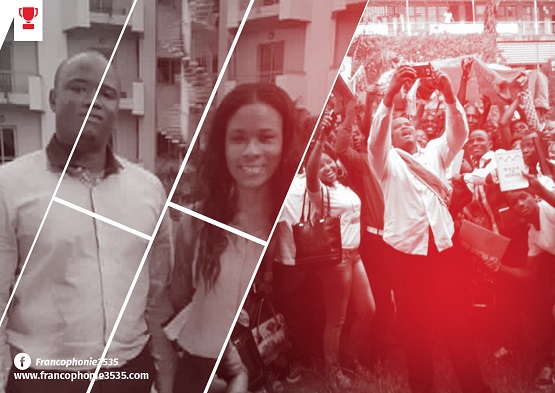 The Guinea Youth Parliament goal is to help arise new leaders in civil society and breathe new life into politics in Guinea. The organization has managed to raise the interest and involvement of thousands of young people in Guinea who participate directly in the political life of the country.
Jacques Daouda (SENEGAL), 30 years old: "Supporting the education and training of young people in West Africa"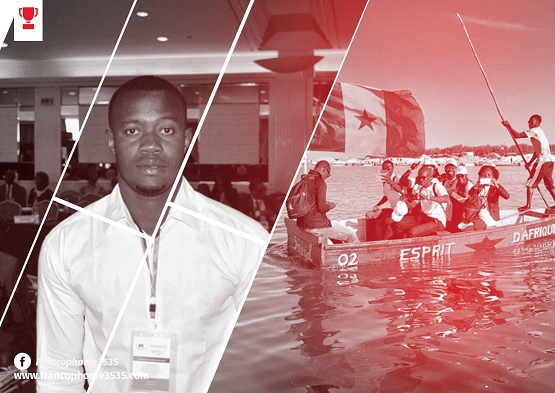 ASAWA "Shelterless Association West Africa" is a non-profit organization that assists with the reintegration of street children and youth facing a difficult situation. The association has launched the project CAPRED which is a center for the Reintegration of Disadvantaged Children in the city of Mbour, Senegal.
André Blondel Tonleu (CANADA), 30 years old: "Fighting against hate speech and discrimination"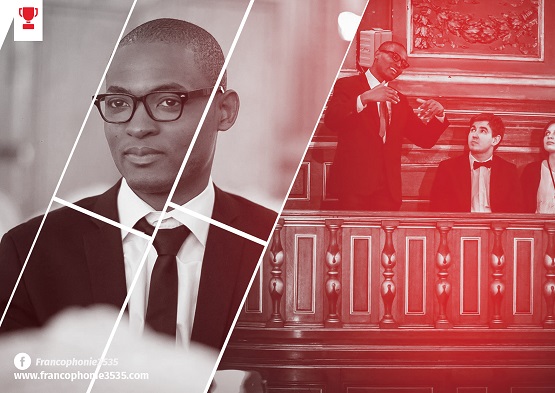 World vice-champion of the French-speaking oratory debate, André fights against hate speech and discrimination on the Internet via his involvement in the Quebec national committee of the Mouvement against Hate Speech (campaign coordinated by the International Youth Offices of Quebec) and as a parliamentary leader for the ONE Foundation.
PUBLIC SERVICE
Naïr Abakar (CHAD), 26 years old : "Orienting young Africans to the opportunities of tomorrow"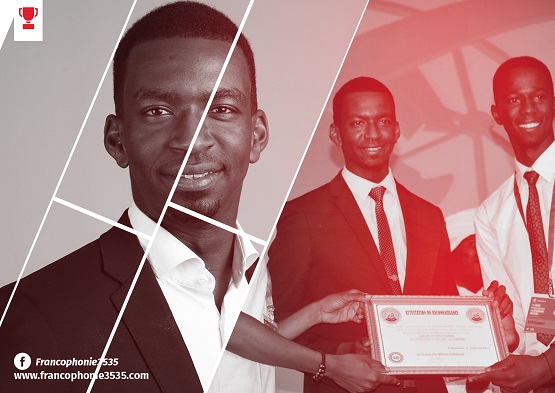 Naïr Abakar created "Afrique Campus", a pioneer African platform that simplifies pre-registration processes in higher education for recent African post-baccalaureate students by providing valuable information about universities and courses globally. He also organizes the International African Student Fair held that saw more than 100 participating African schools and 30.000 visitors in 2017.
Julien Achille Agbé (COTE D'IVOIRE), age 29: "Combating financial illiteracy through financial education"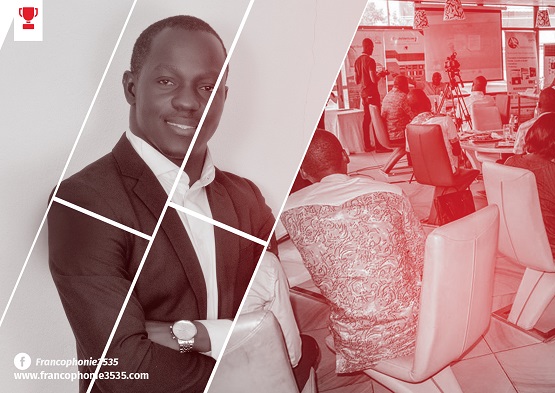 Julien Achille Agbé fights financial illiteracy by creating Investment Clubs where persons can benefit from financial education and pull some savings invested on stock exchanges. In 9 years, Julien Achille Agbe has set up 170 investment clubs, directly impacting more than 2,000 people through his programs and whose living conditions have improved significantly. His organization is now present in 12 countries in Africa and their enxt milestone is to reach 1,000 investment clubs in all 54 African countries.
Daniel Oulai (COTE D'IVOIRE), 28 years old: "Preserving the genetic diversity of African plants"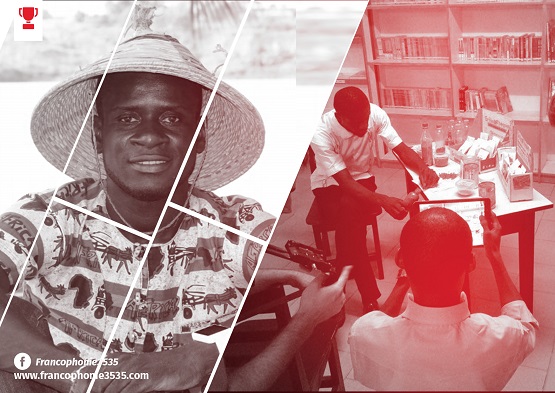 The "Grain Bank" is a project that aims to preserve the varietal species of local food plants, the genetic diversity of African plants and ensure equal access to seeds. It supports smallholder agriculture, addresses issues of food security and climate change. In two years, the project has attracted more than 500 farmers who now use new seeds in their fields. The project has also helped to revive more than 1,000 varietal species of food plant across Côte d'Ivoire.
TECHNOLOGY
Paul Boris Kokreu (COTE D'IVOIRE), 30 years old: "A school siren that goes on and off remotely"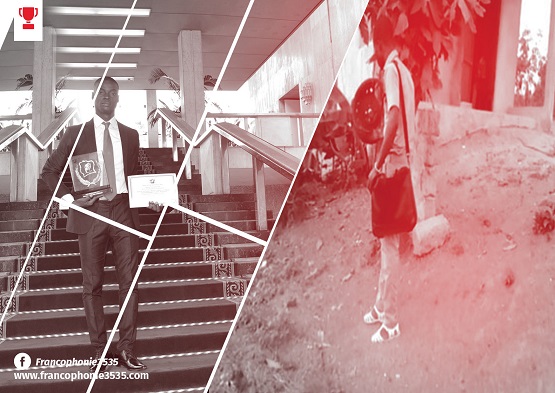 With a connected School Siren, people who sound the siren will have to dial a code with a simple basic phone or press a button on an app interface. The connected siren is a low-energy gadget that runs autonomously thanks to a built-in battery and a solar kit.
Samuel Sevi Gbekpon (COTE D'IVOIRE), 23 years old: "Innovating for rubber farmers"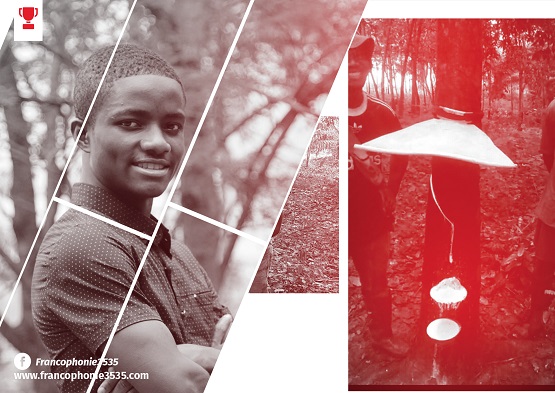 In wanting to help his grandfather, Samuel created the "SIVE" latex cup guard, which provides a solution for rubber tree growers in Côte d'Ivoire. "SIVE" is a plastic device that serves to protect the cup collecting latex rubber (or natural rubber) against rainwater that can inflict up to 35% of production losses. Nearly 200,000 rubber growers in Côte d'Ivoire alone could potentially benefit from this invention.
Edouard Claude Oussou (GABON), 35: "Ensuring academic success for all"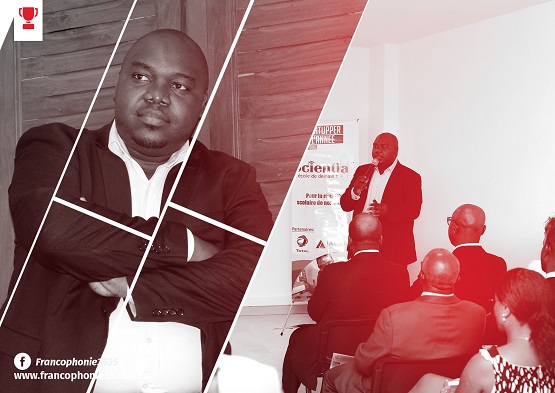 Scientia is an integrated sofwtare management solution for schools that supports academic success. Scientia integrates all aspects of schooling (notes, absences, sanctions, textbooks, exercises, school agendas, monitoring, school records …) with varying level of access to education participants (school principal, teachers, parents, students etc...). Accessing the platform in Gabon is made with a payment of 10 USD per student and per month supported by parents.