THE TOP 35 YOUNG PEOPLE IN THE FRANCOPHONE ZONE (AFRICA AND BEYOND) IN 2018

Every year, the "Francophonie Youth Awards 35<35" rewards 35 young Francophones aged 18 to 35 with outstanding achievements in their communities. For this 3rd edition, the call for applications attracted 290 young innovators applying in 36 countries and 4 continents. A diversity of profiles stands out on this occasion. This edition also marks the introduction of "Elan Pour la Jeunesse" Special Prizes (4 laureates) which gives recognition to Francophones of all ages whom actions have benefited youth.

A prestigious awards ceremony will be held on November 9 in Abidjan, Côte d'Ivoire, bringing decision-makers from the French-speaking world to unveil the Super Award of the Young Francophone of the Year and award a trophy to each laureate. This will be followed on November 10 by the "Inspiration Francophone" event where many laureates will come on stage to share their success stories with the general public.
The 35 young laureates are:
AGRICULTURE AND AGRI-BUSINESS
Alimatou Diagne, Senegal, 26 years old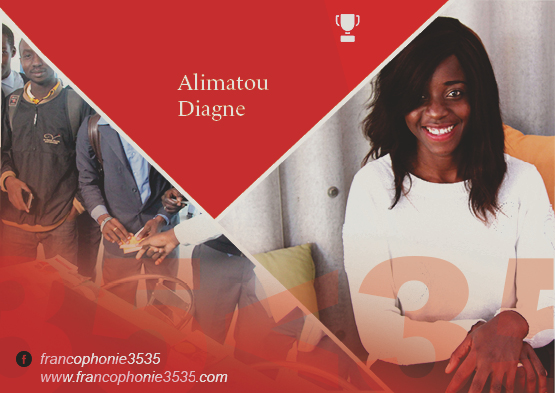 Carvi Food is a leading semi-industrial producer of dried beef produced in Senegal. Started with a capital of less than $ 200, Carvi Foods produces today 1500 packs a month and employs 10 people.
Parfait Djimnade, Chad, 31 years old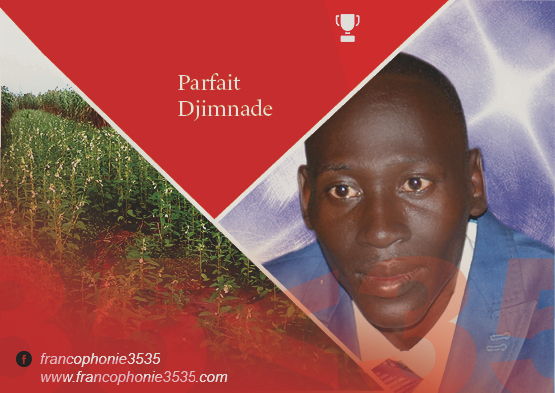 Parfait Djimnade is the founder of agro-businesstchad.com, a web platform connecting small farmers to buyers, providing produce pricing information and agro-meteorological advice. Its organization has enabled 3000 small farmers to sell their products and revenue generated of more than 300 million FCFA ($ 500,000).
Sausthène Guy Ehui, Cote d'Ivoire, 30 years old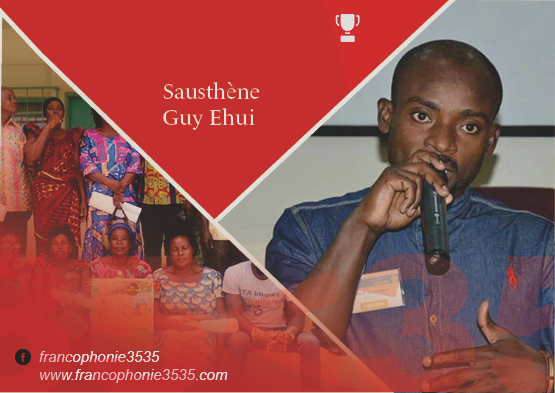 ICT4DEV is a start-up that develops digital services for the agric sector. GELICO represents an integrated software management solution for cooperatives while an SMS service for agricultural advice and produce pricing information is offered to farmers on a monthly subscription. In less than 2 years, more than 110 agricultural cooperatives (representing 20,000 farmers) use GELICO and their SMS service has reached close to 5,000 subscribers.
ARTS, CULTURE AND FASHION
Ndèye Fatou Kane, Senegal, 32 years old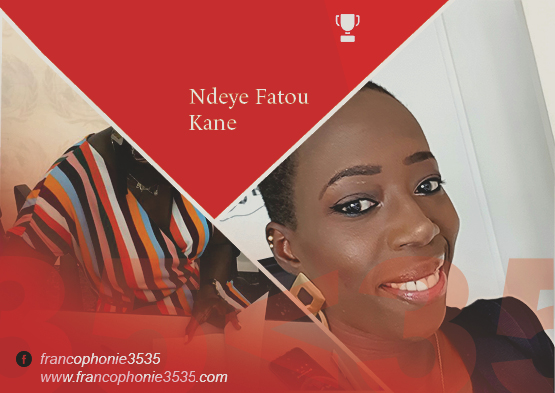 Pioneer of literary blogging in Senegal (www.cequejaidanslatete.wordpress.com), Ndèye Fatou Kane is keen on literature, following the footstep of her grandfather famous writer, Cheikh Hamidou Kane, author of "l'aventure ambigue". With two works to his credit: "Le Malheur de vivre", novel (L'Harmattan 2014) and "You said feminist?" (L'Harmattan, 2018) Fatou Kane represents a mainstay of the literature landscape of Senegal.
Pehah Jacques Soro, Cote d'Ivoire, 30 years old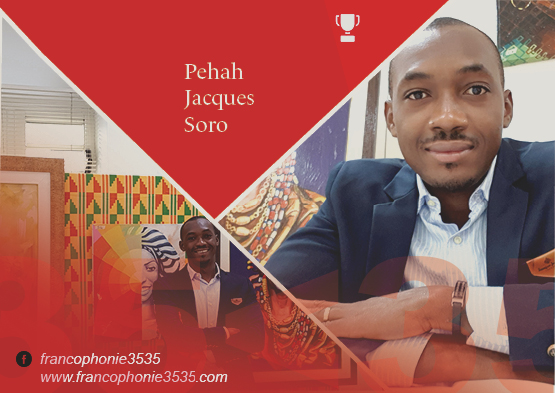 Major of promotion of the High School of artistic Teachings of Abidjan, then holder of a Master 2 at the National School of Fine Arts of Abidjan, Jacques Soro is a painter whose works showcase an ultra realistic optical effect (3D) which does not leave one to be indifferent. He represents the new generation of painters in Cote d'Ivoire and one of its the most promising.
Seidou Barassounon, Benin, 32 years old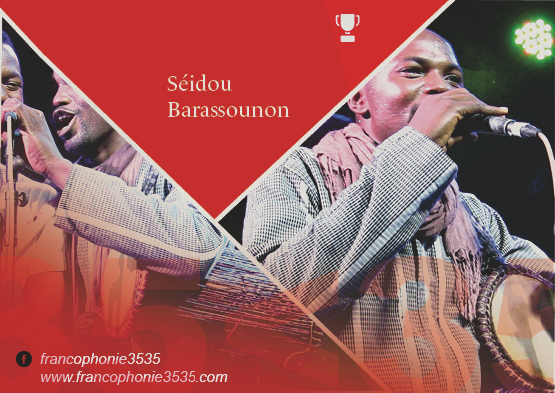 Son of a griot (storyteller and praise singer) and musician, Seidou Barassounon has created the annual Festival of Griotic Arts which for the last 3 years has welcome the griots of Benin and the sub-region to safeguard and transmit their endangered heritage. Each edition of the Festival brings together around 50 griots for an average of 25,000 spectators. He is also behind a petition launched at UNESCO for the recognition of a "World Day of Griots and Masters of the Word".
BLOG, DIGITAL INFLUENCE AND MEDIA INNOVATION
Danny Izinga, DRC, 23 years old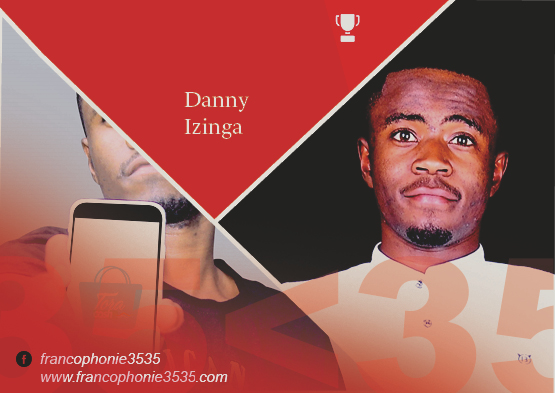 KIVUZIK is 3-in-1 (a streaming and music download platform, an online magazine and a digital TV channel KIVUZIK TV) that allows young artists from the DRC to find their audience. With more than 8,000 songs of emerging artists in the country, more than 10,000 views a day and more than 120,000 social media subscribers, Danny Izinga is one of the new influencers working to bring Congolese music and culture on the international scene.
Grebet O'plérou Luc Denis, Cote d'Ivoire, 21 years old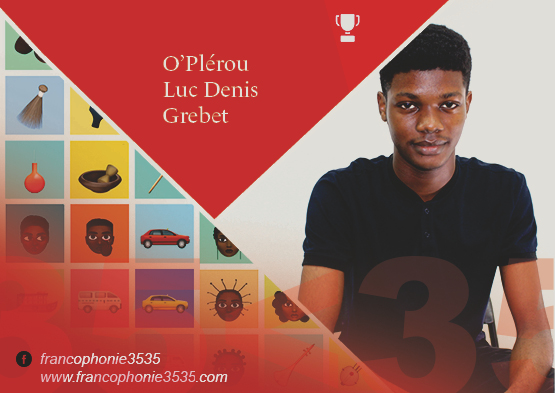 Through his @creativorian Instagram account, Luc Denis publishes an African emoji every day. Culinary delights, everyday objects, monuments, clothes ... Everything goes with his unique representative illustrations of an Africa, proud of its daily life and culture. His next challenge: integrate his emojis on the largest existing social networks.
Laetitia Ky, Cote d'Ivoire, 22 years old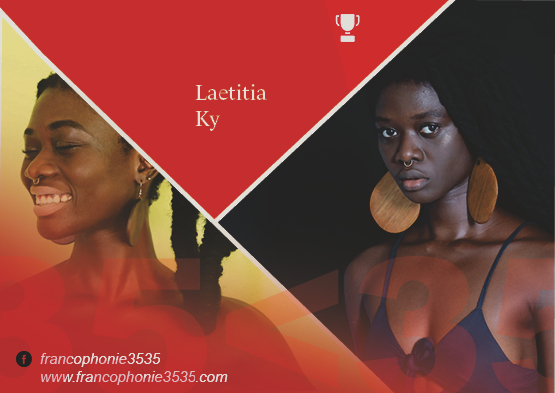 Laetitia Ky's hair creations are a delight to see on social networks, often representing hairstyles that defy the laws of gravity. With a cumulative community of more than 100,000 subscribers on Instagram and Facebook, her art is as unusual as it is militant transmitting messages on various topics such as respect for the environment, self-love, peace and many others.
CORPORATE MANAGER
Carole Attoungbre, Cote d'Ivoire, 28 years old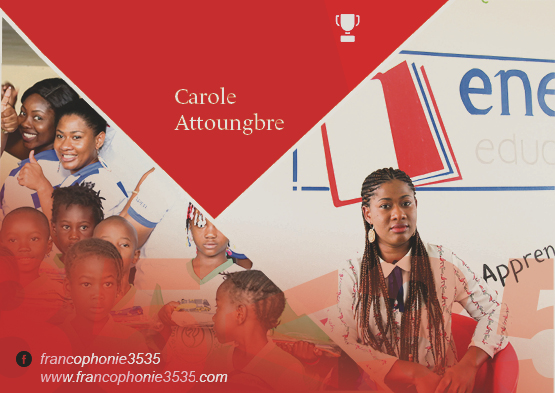 Carole Attoungbre heads the subsidiary of Eneza Education in Cote d'Ivoire, a social enterprise that improves access to quality education through technology. With over 4 million users in Kenya and Ghana, iEduk available in Ivory Coast is a virtual educational tutor that allows students to access via SMS mini-lessons and quizzes aligned to the national program to boost their knowledge and receive individualized feedback via SMS. Carole is also a member of the Global Shapers network (Abidjan Hub) of the World Economic Forum.
Néné Keita, France / Mali, 27 years old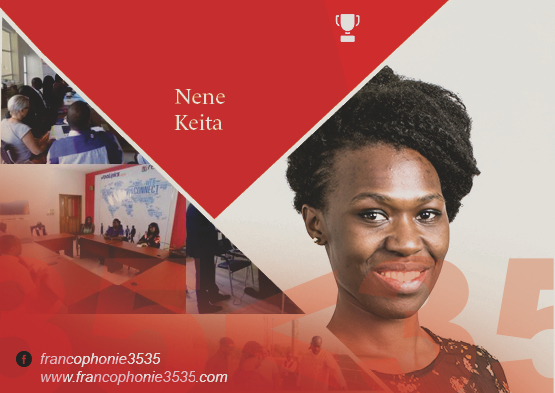 The contribution of the Malian diaspora to the national economy was more than 483 billion FCFA ($ 870 million) in 2017. This is more than official development aid. Néné Kéita is in charge of the DiaspoHub Program at "Entreprendre Mali", which mobilizes and supports entrepreneurs from the Malian diaspora based in France. 8 projects worth hundreds of millions of CFA francs have already been facilitated in fields as diverse as agribusiness, training and telecommunications.
Souleymane Biteye, Senegal, 26 years old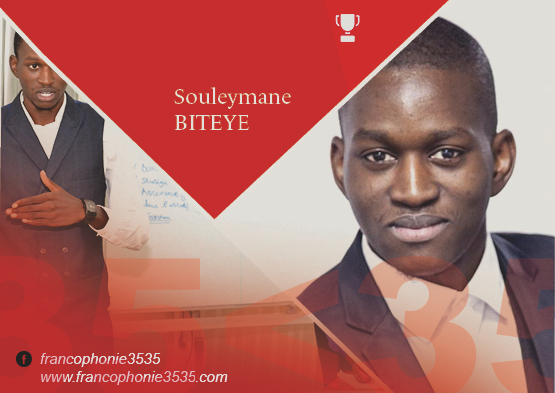 After several years where he has advised over 60 startups, Souleymane Biteye has founded Mazali Group, which specializes in researching and developing innovative business solutions through the development of effective business strategies in Africa.
EDUCATION
Lamine Barro, Cote d'Ivoire, 24 years old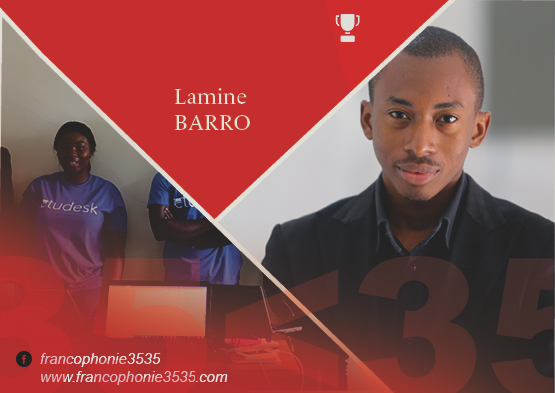 Etudesk works with local companies to identify their employee training needs and creates online training modules that are freely accessible on their platform. Etudesk is positioning itself as the "University of Business" by training students and jobseekers on skills specific to certain industries and then shares the most qualified profiles with these companies in their recruitment processes. Etudesk has since deployed 18 training modules and trained 1,400 people in Côte d'Ivoire.
Madjiarebaye Jonathan, Chad, 30 years old
A former projectionist in a movie theater, Madjiarebaye Jonathan now contributes to improving Chad's education system by bringing cinema to school! His project "CINÉ CLASSE EDUCATION" is a program improving student's learning that show films adapted from lessons based on the national program. In 2017, 2404 high school students have benefited from his initiative.
Marx Elvis Godjo, Benin, 31 years old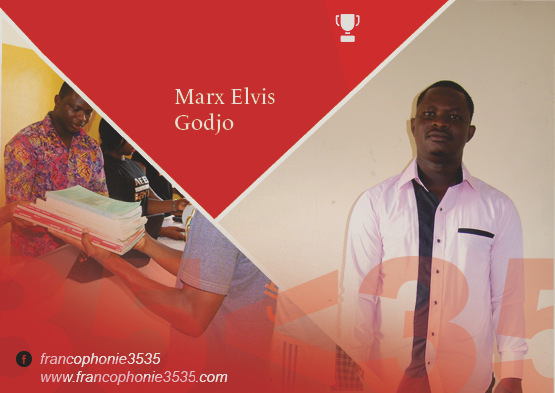 Afrik Excel Educ & TIC has initiated a unique book exchange program in Benin. The organization collects books and textbooks from parents whose children go to the upper class; treats them and makes them available to a network of students and parent members who can exchange one or more books for others by paying a minimal exchange fee. In 2017, his approach has attracted 500 members and 1,500 books sold as an exchange.
ENTREPRENEURSHIP * 2 laureates are level pegging
Bertin Dakouo, Mali, 32 years old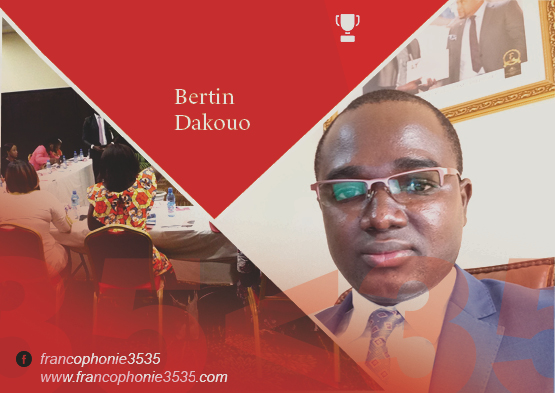 Fété Impact Development is a consulting firm in Mali that offers consulting and training services on par with western firms, at the price of local firms to different actors of socio-economic development in Africa. Started in January 2015 with an investment of 26,000 CFA francs, the firm achieved a turnover of 9 figures in 2017 and counts over 50 customers in 3 countries.
Mariam Kourouma, Guinea, 34 years old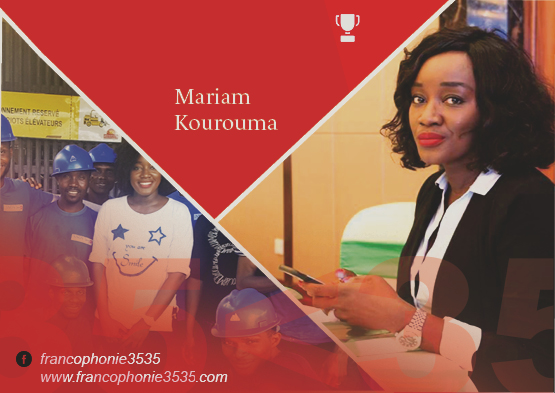 Mariam Kourouma is the founder of O'burger, a fast food chain and fast food home delivery with 3 outlets and a second business INNOV Services company active in industrial cleaning services. With 30 employees, Mariam is a model of a young and successful female entrepreneur in her country Guinea and a champion of the Made in Africa brand.
Philippe Nkouaya, Cameroon, 27 years old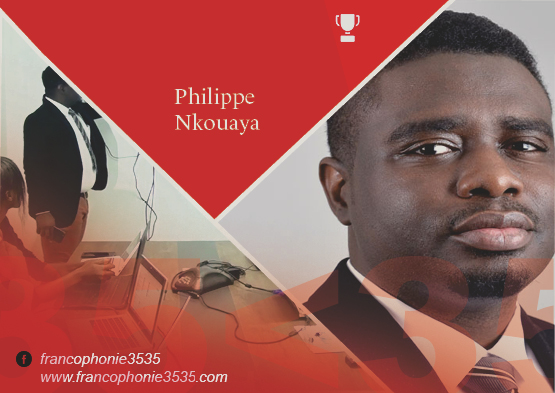 Philjohn Technology is an IT consulting and systems integration company involved in Digital Transformation, Business Intelligence, Customer Management and Data. His main expertise around digital archiving and data security has generated revenue exceeding 100 million FCFA ($ 180,000) and 30 employees.
Vena Arielle Ahouansou, Benin, 25 years old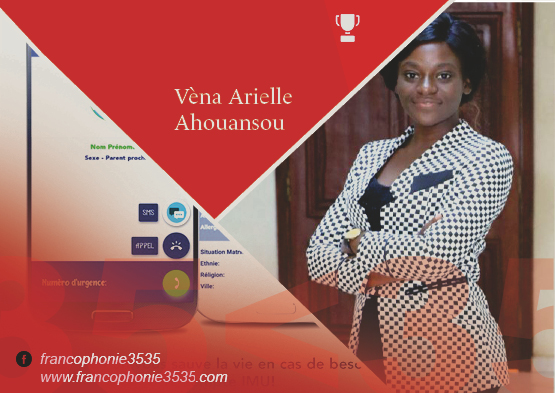 In Africa, finding the medical history of patients is a challenge. Through the KEA Medicals Digital Health Platform, any patient can enter and maintain their medical information by creating a Universal Medical Identity (IMU) account. After registering, each patient receives his IMU code, which is a printable QR code on different formats: bracelets, patches, cards that a doctor can scan later. KEA medicals also offers health insurance and online medical consultation services. More than 50,000 users in 6 countries and 1,700 healthcare professionals are so far connected.
ENVIRONMENT
Bemah Gado, Togo, 28 years old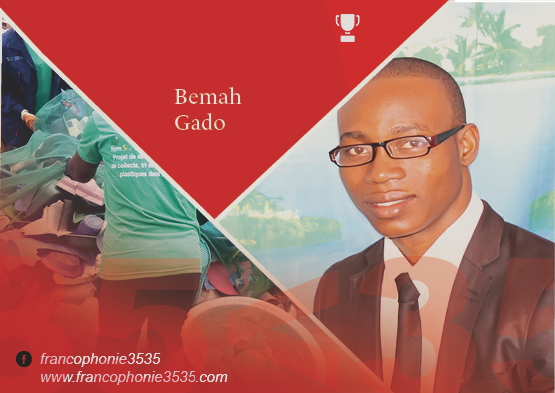 STADD has established 7 collection units of solid household waste in different districts of Lomé and a plastic waste recycling unit. This social enterprise has created 22 direct, permanent green jobs and more than 800 indirect jobs. It has also collected and recycled to date 500 tons of plastic waste and 300 tons of recycled aluminum and scrap.
ACTING
Ivanne Beke Niaba aka Yvidero, Cote d'Ivoire, 30 years old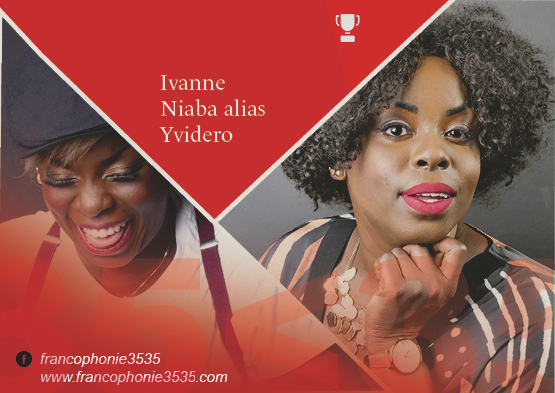 Ivanne Beke is a central character of the series "BARBERSHOP" broadcasted on CANAL +. Her original start came on the web, she is a face exuding hilarity on social networks as the instigator and main character of her web show "YviDeRo" which uses humor to communicate various messages and meets a notable success.
Aminata Sylla, Guinea, 34 years old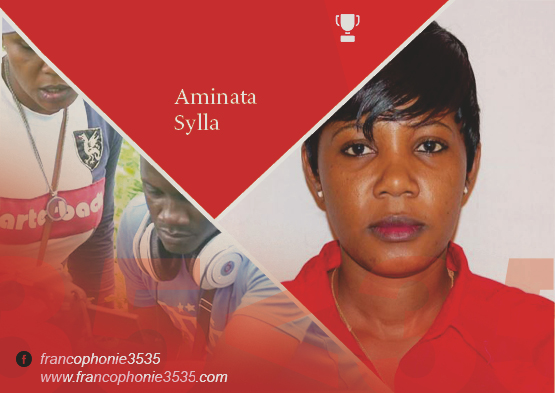 A graduate of the Higher Institute of Arts of Guinea with a specialization in scenario and filmmaking, Aminata Sylla realized in 2010 her first short films as well as her first fiction "ET SI ON ETAIT UN" which evokes political and religious tolerance. Her latest documentary entitled "KINSY SANTY" should be available soon.
Marie Christine Beugré, Cote d'Ivoire, 34 years old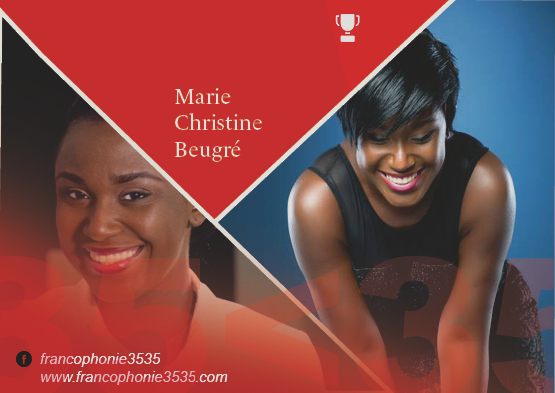 Revealed to the public as a weather presenter on Cote d'ivoire's main public TV, Marie-Christine Beugré is a model and actress who notably played for the Ivorian telefilms «AND IF GOD DOES NOT EXIST? And "ENEMY SISTERS".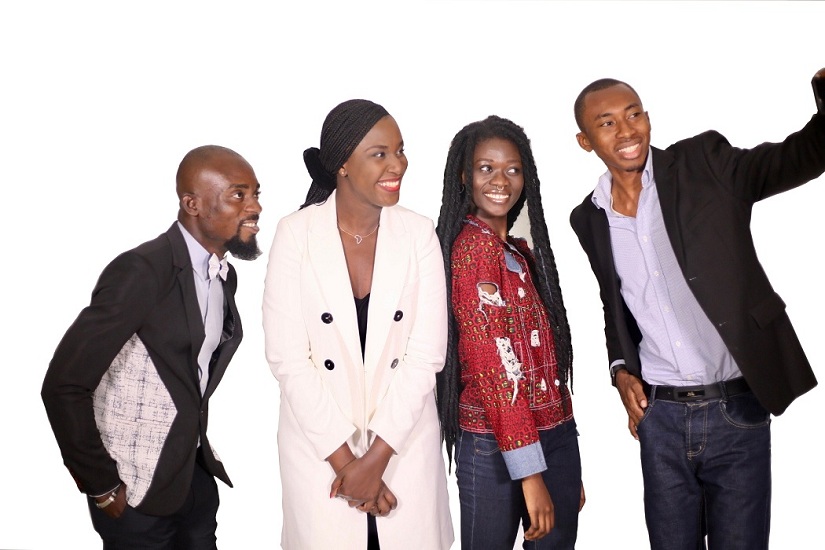 MUSIQUE
Josey Priscille Gnakrou alias Josey Cote d'Ivoire, 28 years old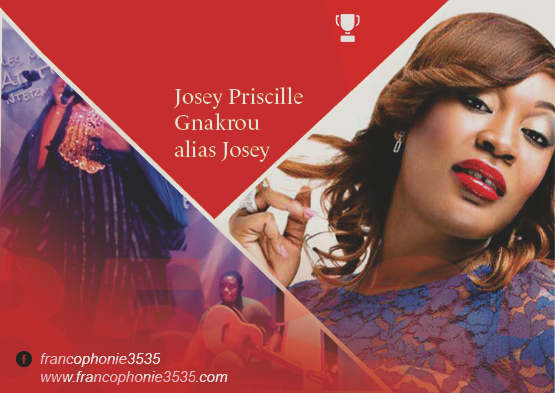 A graduate of the National School of Administration (ENA), Josey is an Ivorian singer-songwriter who music is a mix of Coupé-décalé, Afro-zouk, contemporary RnB, Soul music and Afro-dance. Her songs are widely acclaimed in several African countries.
ON AIR PERSONALITY (TV, RADIO, INTERNET)
Hanse Charly Mougniengou aka Charly Tchatch, Gabon, 29 years old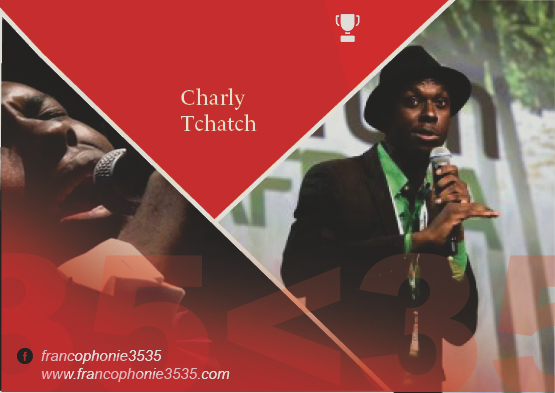 Charly Tchatch is the creator of Tchatching, a singular mixture of consonants and syllables that would not respect the logic of the syntax of the French and English languages. Flamboyant, he notably officiated as master of ceremonies of New York Forum Africa, Africa Cup of Nations 2017 in Gabon and the Francophonie Games Abidjan 2017.
Ibo Laure Prisca aka Prissy La degammeuse, Cote d'Ivoire, 30 years old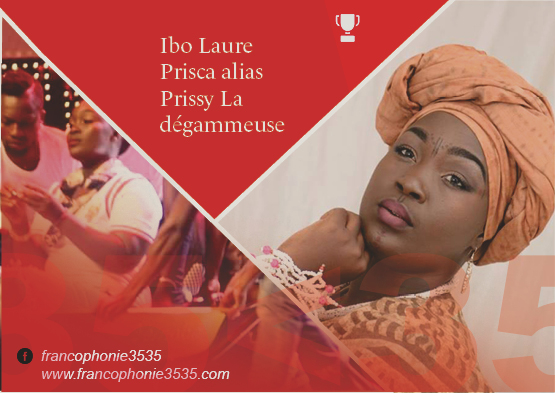 Radio Host, Chronicler, TV Actress, Comedian; Prissy represents the new generation of versatile artistic and cultural talent of Cote d'Ivoire.
Jean Michel Onnin, Cote d'Ivoire, 30 years old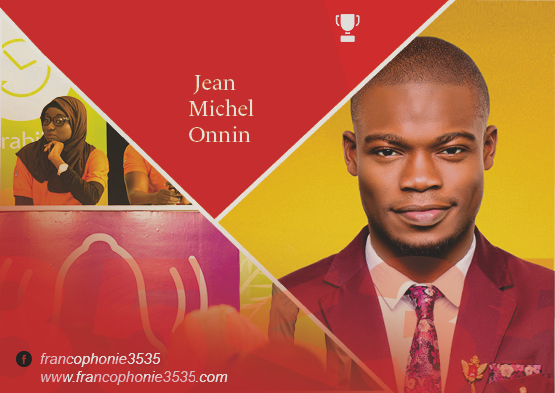 His elegance, ease and eloquence have made him in a few years one of the most popular Ivorian acclaimed TV host. A graduate in Broadcast Journalism from the Institute of Commercial Management in London, Jean Michel Onnin is also committed to causes that speak to him, as evidenced by his activism as road safety ambassador in Côte d'Ivoire.
ADVOCACY AND CIVIL SOCIETY
Johanna Sylvain Joseph, Haiti, 32 years old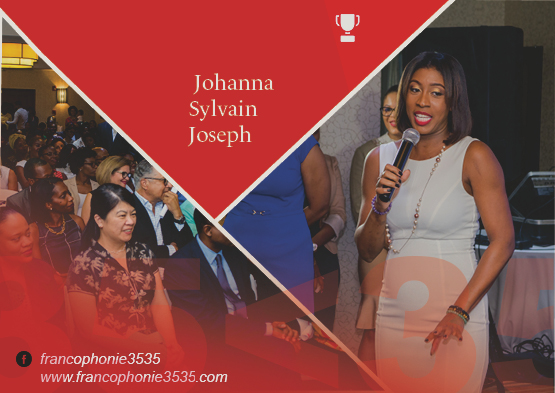 A law graduate, founding Lawyer at JSJ Law Services, Johanna Sylvain Joseph is the organizer of Conversations Essenti'Elles, a series of debates on the issue of gender in Haiti that brings together hundreds of people. She campaigns for the application of a gender quota in the country's administration.
Leattytia Badibanga, Canada, 30 years old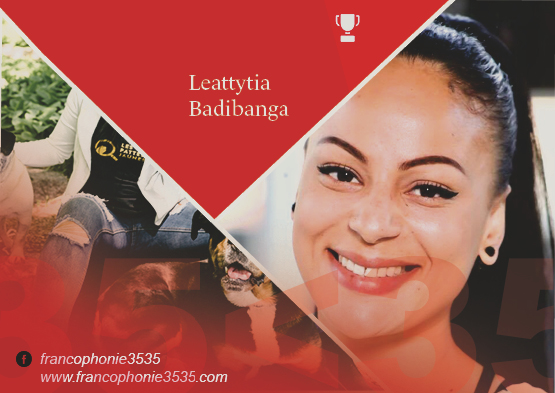 More than half a million animals are abandoned in shelters every year in Quebec and unfortunately, 80% of them will be euthanized for lack of resources. "Yellow Paws" is the only French-language web catalog and platform designed to promote the adoption of abandoned and sterilized animals in ethical shelters in Quebec. Since its online launch in June 2017, almost 3 000 animals have been adopted and the site receives 25 000 organic monthly visits.
Manuella Ollo, Cote d'Ivoire, 33 years olds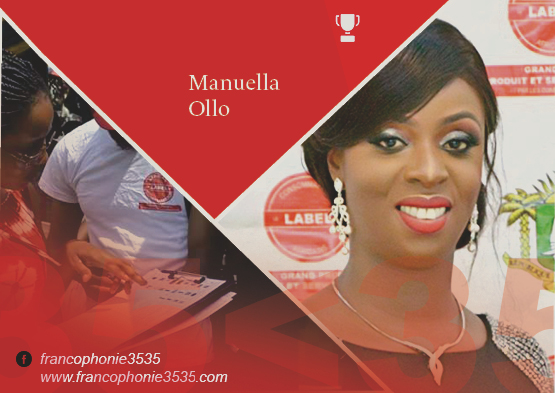 The Label of African Consumers created in 2014 is the only Label in Francophone Africa which is a rating evaluation system of products and services by African consumers themselves. More than 50,000 people participated in online polls and field surveys for 80 winning companies in 2018.
PUBLIC SERVICE
Bayédjê Roland Alavo, Benin, 24 years old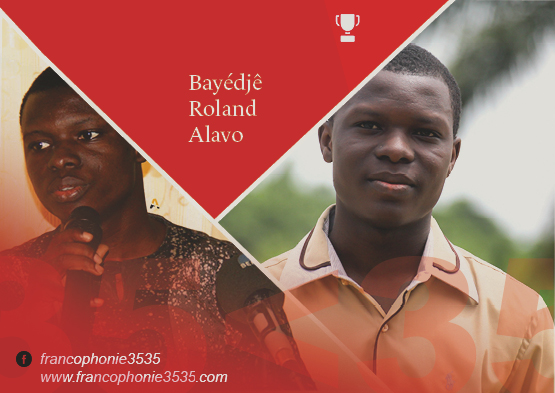 In Benin, 823 laws are in force. Through the TOSSIN project, RAB TECH vocally transcribes the laws passed and promulgated of Benin available via a mobile application. To date, 12 laws are already digitized. TOSSIN allows users to listen to each article in audio, to search for expressions in the law, to directly access an article by its number, to share it through social networks and messaging apps, maintain a list of favorites, and download the version published in the official journal in pdf format. The application has accumulated to date more than 15,000 downloads.
Fabiola Mizero Ngirabatware, Canada / Rwanda, 25 years old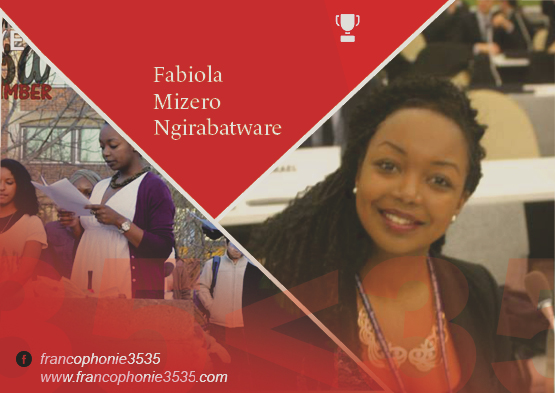 Fabiola Mizero is the co-founder of the Association of African Students of the University of Montreal (AAUM) in Canada which includes 2000 students. She is also the instigator of the first delegation of the African Union at the University of Montreal (MAU) and of the Committee on International Affairs (CAIUM) allowing students from diverse communities to participate in the affairs of the universtiy, represented and heard.
Tounkara Sokona, Mali, 24 years old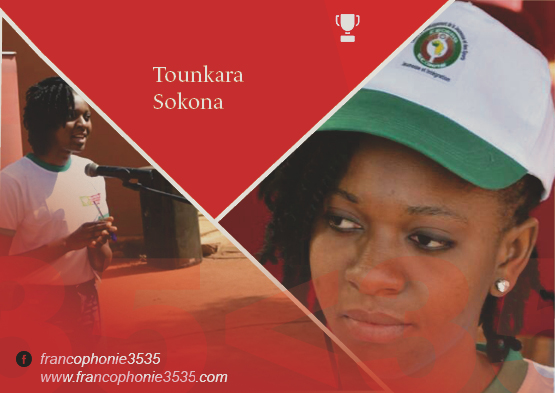 Created by an ECOWAS decision, the ECOWAS Youth and Sports Development Center (CDJS / ECOWAS) initiates and implements programs related to youth development in the region. To date, more than 1300 young people have benefited from diverse training and 156 volunteers have been deployed for different activities. The next step, set up a crowdfunding platform to facilitate access to funding for young people.
ELAN SPECIAL PRIZES FOR YOUTH
Alexandra Amon, Cote d'Ivoire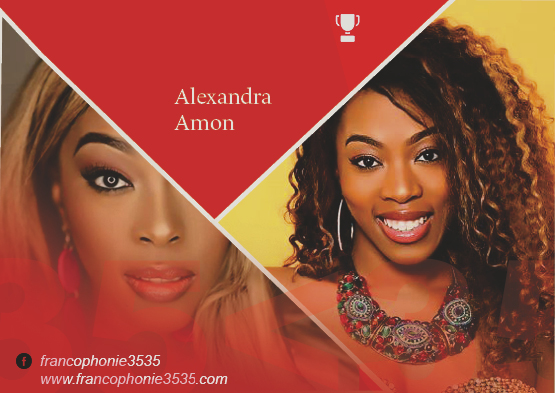 Alexandra Amon began a career as an audiovisual entrepreneur in 2012. Either an actress or as a producer, she has to her credit four original productions such as the TV series "CHRONIQUES AFRICAINES" broadcasted on several international channels or the most recent web-series BOUTIQUE HOTEL.
Fodé Kaera Yattabare, Cote d'Ivoire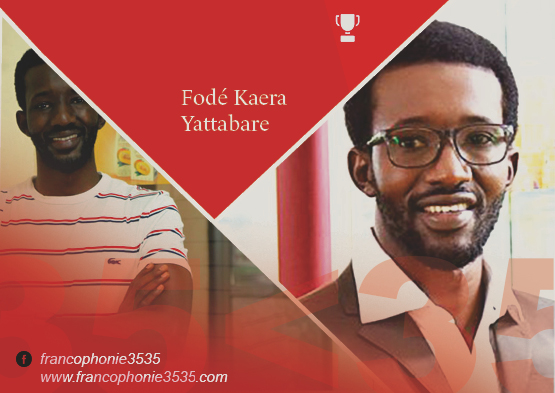 Cosmetologist and founder of KAERA Cosmetics, Fodé Kaera has managed to raise his company among the top 5 hygiene and cosmetics firms in Côte d'Ivoire in just 8 years. His company employs 151 persons with more than 1 billion turnover ($ 2 million). Elected as a member of the Board of Administrators at the General Confederation of Enterprises of Cote d'Ivoire in November 2017, he is the youngest administrator in the history of Cote d'ivoire's biggest business asscoiation at 32 years.
Kahi Lumumba, DRC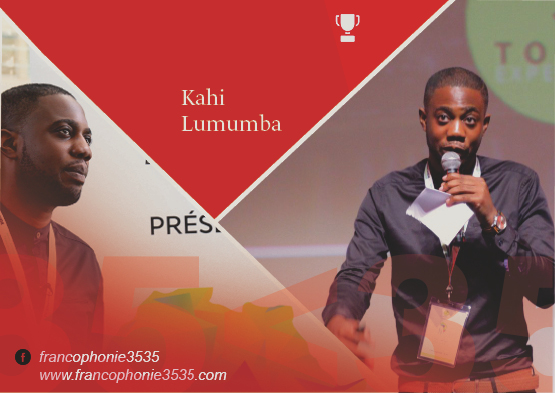 Kahi Lumumba is the Founder and General Manager of TOTEM Experience, a pan-African creative company that conencts brands with African influencers. It also organizes "ADICOM Days", the annual forum that brings together key communication professionals and African biggest web influencers. Kahi is also the grandson of Congolese leader Patrice Émery Lumumba
Sidi-Mohamed Dhaker, Mauritania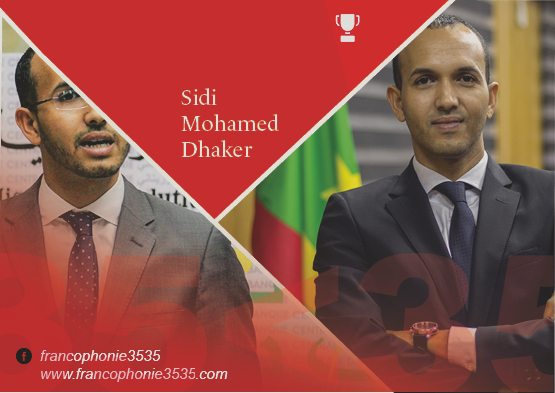 Sidi-Mohamed Dhaker is Director of Cabinet of the Governor of the Central Bank of Mauritania. He is one of the main architects of the modernization of the Central Bank he joined in 2014, notably by being the coordinator of the BCM Modernization Program. Committed to youth leadership, Dr. Dhaker is the founder of the Leadership Institute, a non-governmental organization that aims to build the capacity of young leaders in Mauritania and Africa.
TECHNOLOGY
Kevin Sesse, Cote d'Ivoire, 25 years old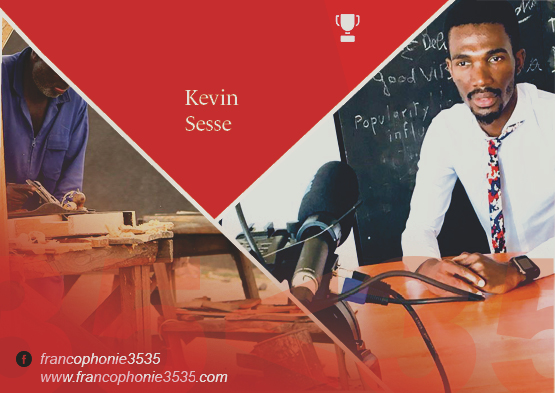 MONARTISAN.ci is an on-demand platform that allows you to quickly and easily find nearby craftsmen who have been tested, evaluated and recommended for repairs. Led by Kevin Sessé, University Major and recipient of the Quotient Intellectuel Prize for Gifted Students of Cote d'Ivoire, MONARTISAN references 200 artisans and has a turnover of more than 10 million FCFA ($ 17,000) ) on its first 6 months of activity.
Vincent Onana Binyegui, Cameroon, 30 years old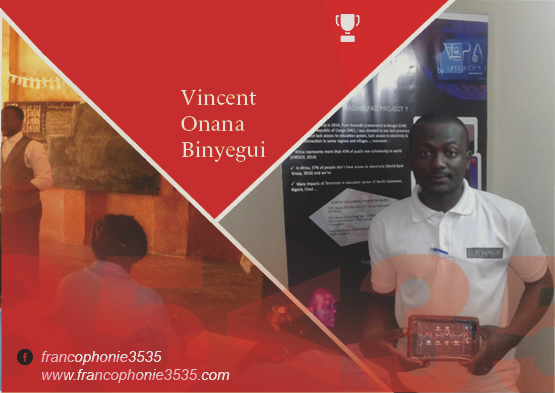 Teachmepad is an educational tablet designed in Cameroon. Designed specifically for students in rural areas, it includes a dozen applications with bilingual educational content from primary to university level and can be scaled according to each African country. Other peculiarities: the tablet incorporates local materials, including wood essence; uses solar as an alternative charging method and remains accessible without an internet connection.
Youssouf Ballo, France / Cote d'Ivoire, 29 years old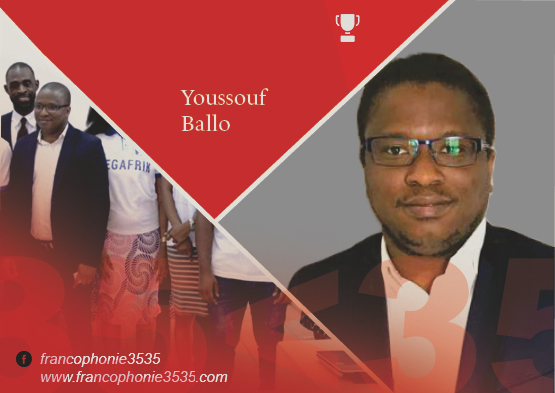 Legafrik is an online platform that allows entrepreneurs from 17 countries in Africa (OHADA space) to be able to start their businesses using their smartphones. Legafrik simplifies all the legal and administrative steps of entrepreneurs in a few clicks and also allows lawyer consultations online at a competitive price. Launched in 2018, more than 100 entrepreneurs have already used their services.